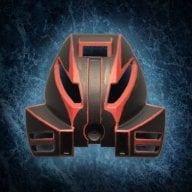 Joined

Jun 15, 2011
Messages

267
Trophies

0
Age

29
Location
Website
XP
Country
Hello guys,
I have a friend with an xbox 360 (not a slim/lite one) that recently asked me if I could somehow
make it possible for his console to run unsigned code so he can have broader costumization features
and yes, also play iso's from a usb external EHD.
Now hacking, flashing and messing with things is nothing new to me but doing to an xbox, a console I've
barely touched an analogue stick of, is completely new to me.

When looking on the internet I can only find tutorials, directions and explanations on how to physically
open it up and start working on the internals, and thats something I really don't want to do.
Much less on a device that doesn't even belong to me.
I've also seen this gadget, xk3y I think its called, but I believe thats only for playing iso's and costs €100 besides.

So I'm wondering, is there a way to software hack the console?
If so, what would it be?
Will it prevent him from playing retail games on multiplayer (like Call of Duty Black Ops II)?
Would none retail/downloaded iso's work with multiplayer?
If he simply changes the general theme and style of the xbox menus, would that still get him banned from xbox LIVE?