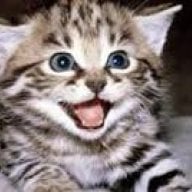 Active Member
OP
Newcomer
Joined

Mar 15, 2014
Messages

40
Trophies

0
XP
Country
So after successfully modding one White Wii with a storite device, I got another and a new Storite device, and on this one movies play fine but Gamecube games randomly freeze and bug out. No clue what's causing it.

So I got a PNY 128 gb flash drive instead, and with force IOS enabled it runs everything perfectly EXCEPT for Mplayer movies, in Mplayer it will display the movies but when I go to launch them it shows a black screen then returns to the menu. Does anyone know what could be causing that?

I hoped to run all my games from the Pny 128 gb device and all my movies from the storite device, but I can't seem to get Wiiflow to allow me to select the second USB device. Does anyone know a way to do that?

Does anyone know anything that could help? I've rooted around in ini files and tried using google but can't seem to find a solution. About the only thing I can do right now is set up WiiMC to run from the system menu instead of using Mplayer, and unfortunately it's not as child friendly.