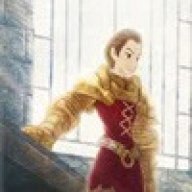 Active Member
OP
Newcomer
Joined

Mar 31, 2012
Messages

37
Trophies

0
XP
ok, having an issue or two here, and I hope this is the place to post such questions.

I'm using 4.3U, and I believe it's a softmod, since it's using Homebrew channel. I don't know for sure, because I bought it modded, but softmod seems a safe bet.

My girlfriend wanted to set up My Fitness Coach, which came with the external, but I got a black screen whenever I tried to load it up.

after some digging, I learned that I needed IOS33-64-v1040 to play the game. not doing the proper research, like a dolt, I found the appropriate .wad file, and blindly installed it, like I've done with a dozen .wads before.

Now, not only is the game still experiencing the same issue but the whole Wii seems to be slowed down (by her account), and Pokemon Puzzle League won't load....though, oddly, it's the only game that won't. other channels load fine (expecting my emulators, but that's an ongoing issue), and other N64 games load as per normal...it just seems to be an issue with this game.