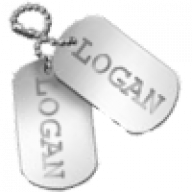 Joined

Nov 21, 2003
Messages

609
Trophies

0
Age

41
Location
Website
XP
Country
After me explaining how I'd installed the patched system menu and now able to play through the disc channel, an online friend decided to give his a go. However, his setup was slightly different. Where I'd already done the downgrade from 3.4E to 3.2E and have had the Gamma Launcher running before I did the sys menu patch (so basically all I had to do was install the WADs), he was still running 3.4E and had backups working via noobwarriors easy install, so he needed to downgrade and install StarFall.
He was following this guide (copy and paste from Wiiso):
QUOTE said:

Here we go again, as I bring back a very useful topic including very interesting software for us soft-modders.

This basically enables the ability to play your 1:1 backup game discs through the disc channel itself without using any Loader Channel or Menu Patcher.

However you will not be able to play games that are a different region to your Wii, or games that are patched / decrypted. If you still want to play any of these just use the GAMMA Launcher as you did before.

I recommend reading my entry carefully and installing this only if you know what you're doing, as I will not take any responsibility for your stupidness if you end up bricking your Wii.

First things first, this is what you need:

- A Wii with system menu 3.2 (E, U or J)

--- I don't have 3.2, what to do? - Go to step 1

- Starfall installed to prevent Nintendo updates and recover in case of emergency

--- I don't have Starfall, what to do? - Go to step 2

- Basic knowledge on installing WADs, using the HBC, and so on

--- I don't have it, what to do? - Click on the little X in the top right corner.

--- I do have all of the 3 requirements above, what to do? - Go to step 3

Step 1: Up-/Downgrading to 3.2X

Code:

cIOS Downgrader v1.2 download

http://rapidshare.com/files/182518916/cIOS..._1_.zipDownload

and copy the included .dol file to your SD card and execute using the HBC. Follow the instructions given on screen and select the system menu version compatible with your Wii region. That would be:

- 3.2E for PAL users

- 3.2U for NTSC USA users

- 3.2J for NTSC JAPAN users

If the installation fails at any point of the process, just try again until it finishes successfully. This happened to me like 5 times, too so no need to worry. Just retry.

Exit using the home button. Voilà you're on 3.2.

Step 2: Installing Starfall

Code:

Starfall 0.5 download

http://rapidshare.com/files/182518918/starfall.rarDownload

and copy the included .dol file to your SD card and execute using the HBC. Follow the instructions given on screen and select the hooks you want to install. I recommend installing at least the update block hook + the recovery menu hook to be able to repair semi-bricks. Be careful and check what you're doing twice, as this writes to your Wii's NAND Flash. Messing up means you got a new, fresh and clean brick.

If you're done, exit using the home button. Starfall is now installed.

Step 3: Installing the System Menu Patch

Code:

Patched IOS WAD archive

http://rapidshare.com/files/182518920/sysm...tch.rarDownload

the archive above and extract all of the included WADs to your SD card. Install every one of them using the WAD Installer of your preference.

- Don't delete the IOSs before installing the patched ones, just overwrite. (otherwise = brick)

- If you get an error while installing any of these, try again without exiting to the system menu. (otherwise = brick)

Once you have done that exit using the home button. The System Menu Patch is now installed.

[Optional Step 4: Deinstalling the System Menu Patch]

Code:

Deinstallation WAD archive

http://rapidshare.com/files/182518917/dein..._syspatch.rarIf

you want to deinstall the System Menu Patch for whatever reason download the archive above.

Do not deinstall the previous WADs as you will remove your Wii's system menu completely which will lead to... guess what? Right - Brick!

Copy the contents of the archive to your SD card and as described in step 3 just install and overwrite every single WAD file included.

If you've done that you have successfully removed the System Menu Patch and you're back to normal.

Congratulations, you have completed the installation process.

Now go and enjoy playing your backup games the easy way

All credits go to the developers, and testers. Thank you.
So basically he followed the Step 1 to downgrade. Trouble is, I'm sure when I downgraded using Emperor of Canada's guide, there were a few more steps involved then just running cIOS downgrader.
Is this where he's gone wrong?
Because after running cIOS downgrader, his Wii was reporting 3.2E however StarFall would not load. Furthermore, when he formatted his Wii memory, the Wii would then show 3.4E!
I'm guessing that he needed to run both cIOS downgrader and the IOS downgrader?
Because now, it would seem he has a mish mash of 3.2E and 3.4E. OR he's back to 3.4E after the format?
Additionally, for some reason now when he tries to run the Twilight Hack again, it won't install the Homebrew Channel, only load WAD Manager (personally I just think he's borked his SD Card setup and needs to try again when its not 5am lol).
Any suggestions on what steps he can take to get to a vanilla 3.2E now?