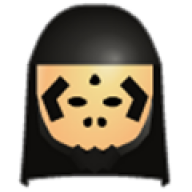 Joined

Aug 11, 2009
Messages

2,292
Trophies

1
Location
Website
XP
Country
Tagg7 said:

Does this mean that you are able to convert unscrubbed Wii ISOs (aka untouched) into WIA format and back again? This has always been a problem in the Wii scene (that all releases are 4.7GB because of the encrypted filler data).
Yes, WIA is only another container like WBFS, CISO or WDF. My tools support scrubbed (default) and non scrubbed copying. If you convert any ISO to WIA and back the result is the same as the original ISO. And this includes also hash errors.

QUOTE(Fat D @ Aug 29 2010, 04:15 PM) That would require the garbage data to make any sense when decrypted - but it does not, that is why it is called garbage. ...
If I remember right some old test of me, the decrypted garbage of some blocks is a zero filled data block. And this is the reason that WDF/DECRYPTED is smaller than standard WDF (see statistics in the first post).