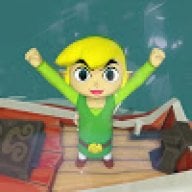 Well-Known Member
OP
Member
Joined

Jan 11, 2016
Messages

194
Trophies

0
XP
Country
That's the question.
Ps4 and XOne have years around (1 year released after Wii u) and those consoles are not hacked yet (I mean playing backups and all that things)
Wii: 2006. Hacked 2008
Ps3: 2006. Hacked 2010.

Wii U: 2012. Hacked 2015.
Ps4: 2013. Not hacked.
XOne: 2013. Not hacked.

3DS: 2011. Hacked 2013 (Gateway)
PsVita: 2012. Hacked 2016

Switch: 2017. Hacked 2018 (Team Xecuter?)

The difference is obvious. Nintendo's consoles are always the first being hacked.
And that's not all.
Hackers always find a way for hack the Nintendo consoles. You can hack any Nintendo Fw version (3ds: 11.6/last version hacked. wii: 4.3/last version hacked. wii u: 5.5.2/last version...hacked).
In Sony or MS consoles you need to be in a specific FW version.

Even Ps4 or XOne, that have more sells than Wii U aren't hacked! Wii U that may have the half of all the Ps4 sells is already hacked! That's nuts!

And that's my question.

I'm a big Nintendo fan, but I don't like the "let's hack Nintendo first' idea...