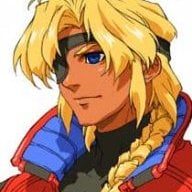 Crazy Cool Cyclops
OP
Banned
Joined

Feb 16, 2017
Messages

2,696
Trophies

0
Age

27
XP
Country
Now, that might be a clickbait as hell topic title, but hear me out:

I've been hearing about cryptocurrencies being the future and this and that for a good part of the last decade going into today. And while what I've heard about it sounds all nice and rosy, the part that I don't get is where does Bitcoin, Dogecoin, Ethereum, Pepecoin, XRP, and probably others I'm not aware of derive their value from?

For example, the currency we have here in the US is Fiat-based, meaning it's not based on a gold or silver standard. I get that resources such as cash, coinage, gold, silver, precious metals, etc. are valuable and stuff like that. But those are items that societies have agreed upon to use for a very long time, and you still need those first two aforementioned things for if one wants to get items from vending machines that don't get card readers or any support for stuff like Samsung, Apple, or Google Pay. If people were trading these things in society right now, they at least would have a use for it.

The thing I don't personally get about cryptocurrencies that has me all confused is that there is no physical good being traded; it's all digital, and supposedly, "private, and free from someone breaking into your bank account, etc.," even though I've heard of cases where these claims simply don't hold up. But even then, I still don't understand what makes it so valuable. I know Bitcoin only has so many coins in the digital wild, which, OK, fine, but what about the other ones like Ethereum, XRP, Brave Rewards (which IDK if that's a cryptocurrency, but I know Chris Titus Tech apparently said he earned money from it or something), and the others? If I was to pay my Dad in one of these cryptocurrencies for, say, a couch in the living room, given his age and his relative lack of understanding of how to operate even a computer and smartphone at times, it would be of no use to him. I'd have to pay him in cash, or write him a check. Now, if I was trading with someone who understood and has utility for that kind of transaction, then there should be no problem afaik.



This post is all over the place, but I guess I just don't understand what crypto derives its value from right now, and I'm kind of looking to discuss this with those more in the know.