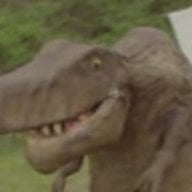 Connoisseur of all things Morshu
OP
Member
I'm sure you all know by now about how loot boxes and micro transactions in $60 triple A games is a growing trend in the gaming industry. Lately the biggest fallout seems to be around Star Wars battlefront II, which makes you play around 40 hours or pay real money to unlock a single special character such as Luke Skywalker or Darth Vader. In response to the criticism, EA said this on reddit:
The intent is to provide players with a sense of pride and accomplishment for unlocking different heroes.

As for cost, we selected initial values based upon data from the Open Beta and other adjustments made to milestone rewards before launch. Among other things, we're looking at average per-player credit earn rates on a daily basis, and we'll be making constant adjustments to ensure that players have challenges that are compelling, rewarding, and of course attainable via gameplay.

We appreciate the candid feedback, and the passion the community has put forth around the current topics here on Reddit, our forums and across numerous social media outlets.

Our team will continue to make changes and monitor community feedback and update everyone as soon and as often as we can.
What's your opinion? Personally I'm tired of the crappy loot box system trend, and I'm pretty pissed at EA after they basically said "oh, we aren't going to have paid DLC in battlefront II" and turning around and doing this crap. Not that it matters for me, I was already not going to buy battlefront II anyways after how the first one went over. This just re-affirms my decision.
Here's some links if you want to know more about the situation:
https://kotaku.com/ea-defense-of-star-wars-battlefront-ii-becomes-most-dow-1820396527/amp
https://www.reddit.com/r/StarWarsBa...ously_i_paid_80_to_have_vader_locked/dppum98/