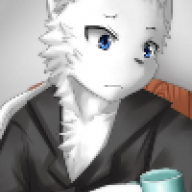 Joined

Nov 1, 2009
Messages

913
Trophies

0
Age

34
Location
Website
XP
Country
You don't need to nessesarily list all specs,

Macbook (White Plastic)
Generation Number: 4,1 (2008 Model)
Ram: 1 GB
Processor: Intel Core 2 Duo
Hard Drive: 120 GB
Monitor Size 13" (Resolution) 1280 x 800 16:10

Operating Systems
OS X 10.5.8 (Leopard) (x86, 32-Bit)
Ubuntu 9.04 (x86, 32-Bit)
Windows 7 Professional RTM (x86, 32-Bit

Partitions
EFI Protected Partition (200 MB)-Cannot delete, or my warrenty will be Void

86 GB HFS+ (Journaled): Mac OSX 10.5.8
22 GB NTFS: Windows 7 Professional
12 GB ext3: Ubuntu 9.04


Misc Specs

-Running rEFit bootloader/bootscreen (To allow me to tripple boot Mac OSX, Windows 7, and Ubuntu in the first place, without having to chain Windows' bootloader onto GRUB)

-GRUB bootloader is installed on Linux Partition (sda4 in Linux)

-Windows boots just as if it were installed in Bootcamp.

I would also like to note that of all the OS listed here, I find myself using Ubuntu the most (Which may just be because of my overwhelming support for free software, and open-source as a whole), I use Mac OSX pretty often as well, however I use Windows 7 the least of the three for two reasons. A. I only installed it as part of my multi-boot because I got it for free through MSDNAA through my college, and B. I need it for a few of my Windows oriented classes.

Anyway, enough about my machine, lets hear about yours.