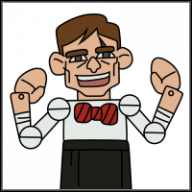 Gēmu Bōi mikuro
OP
Member
Earlier today I was vainly trying to get Starwing running in a playable fashion on my DS and it got me thinking about SNES games that weren't ported in some form to the GBA.
In my little fantasy I was loving the idea of Starwing 1 and 2 being ported to the GBA with a better framerate and tweaked graphics... God, I wish those games had been ported.
So, anyway, what SNES games do you wish had been ported to the venerable GBA?