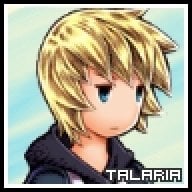 Joined

Jan 31, 2007
Messages

584
Trophies

0
Location
Website
XP
Country
It seems like only yesterday....exactly 41hrs and 1 minutes ago the last post by Bonemonkey was made. As I logged on to GBAtemp my spine tingled like a cold, frosty moon. I knew something was wrong as my Bonemonkey senses tingled. GBAtemp seemed stark and obtuse. Not a single flame war was burning bright...er....in the night. Something was off like a boy with out a Linki, like bacon without a smell. I soon realised that a prominent figure from the lower hierarchy had dissapeared. Suddenly a vision struck me from a shouting cardboard box filling me in on the details. It all seemed too real to me as if a "See what i did there" slowpoke had been cast as a main character in major motion film.
And then I woke up...
I then wondered what had happended to Bonemonkey, its not as if he had been punished for purposely creating a thread filled with burning flames and given a suspension or anything

.
I like to think he found a nice urine soaked cardboard box in the sky, and he lives on with us in our hearts and in our ever testing minds.
So what j00 waiting for
Speculate!!
and then I woke up....