So you want to watch YouTube videos on your PSVita? Yes, you can do that, and no, you don't have to wait for Sony to release a dedicated YouTube app. All you need to do is to "exactly" follow the steps below and you'll be good to go :
Step 1
- From the PSVita's web browser, go to the following address :
http://www.oretube.b...g-entry-75.html
Step 2
- The page will load, and you can see "PSVitaTubeDownloader", press and hold on that link till "Open" pops out, then click on "Open"
Step 3
- Touch the ... icon to add a bookmark, you can change the name of the new bookmark to something like "PSVita YouTube Downloader" , just don't change the address.
Step 4
- open a YouTube video via the web browser, through YouTube.com, ignore the warning about the lack of Flash Player and HTML5
Step 5
- Touch the heart icon to go to the saved bookmarks screen, and touch the bookmark you just saved
Step 6
- You'll notice the newly added "Download" option, touch the desired video resolution.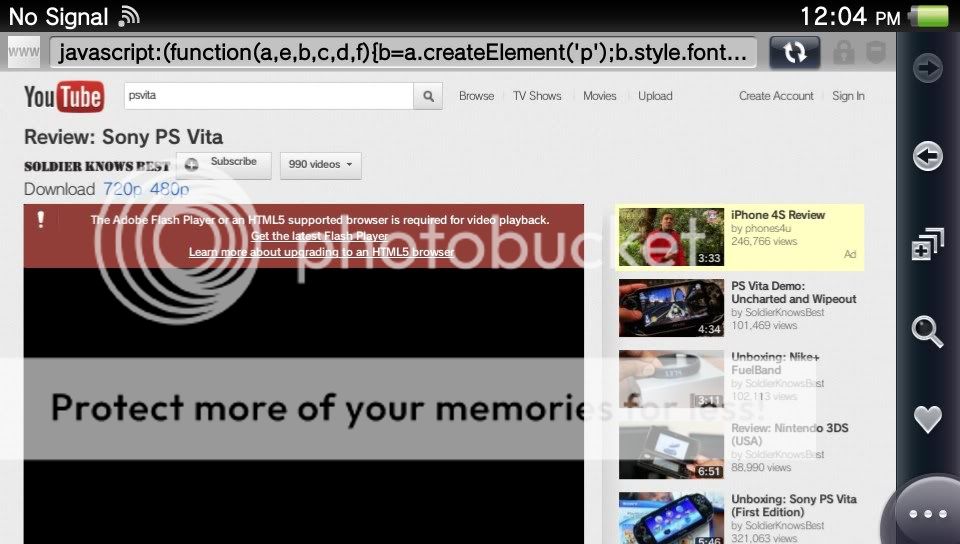 Step 7
- The video download screen will appear, touch the Save button to start downloading the video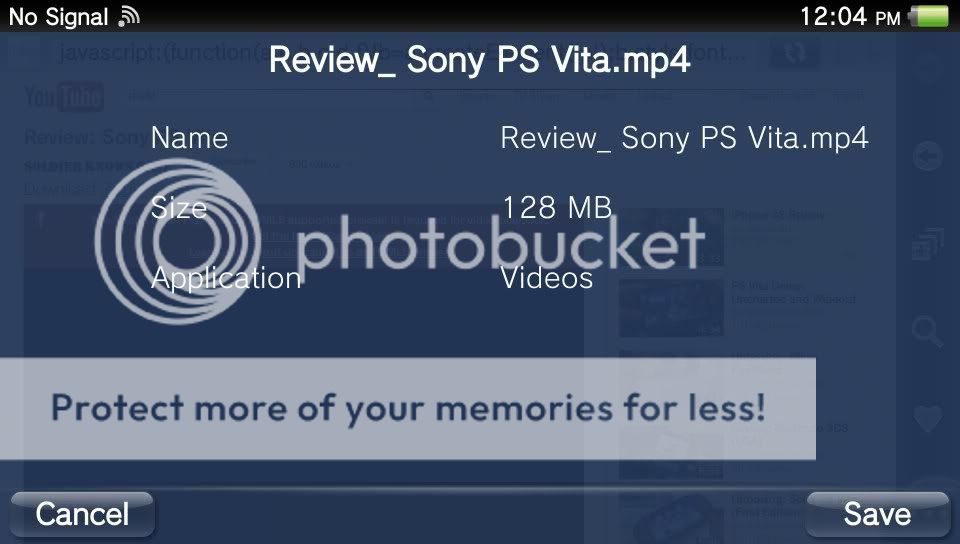 Step 8
- Wait for the download to finish, and you can watch the video via the Videos app.
Step 9
- Now that you have the bookmark saved, you can repeat steps 4 - 8 in order to download more YouTube videos onto your PSVita.