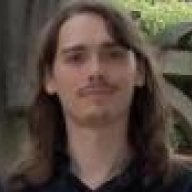 Joined

Sep 16, 2011
Messages

634
Trophies

0
Location
Website
XP
Country
I have a 3DS that is using an emuNAND on Gateway 3DS. I didn't have time to play for several months because I was busy with school and work. The other day I went to play it though and I noticed that I can't find the blue cart anywhere. The red cart is still inserted, but I can't exactly launch or update the Gateway 3DS without it.
I was thinking I would just buy the DSTWO+ since it has features I was interested in anyway, and I can use that in place of the missing blue cart, but I heard that it can launch the 3DS games as well as use a Gateway launcher.
My question is: If I buy a DSTWO+ what are the steps I will need to take to transfer my Gateway emuNAND to the DSTWO so that I only have to use the one cart? and where are the emuNAND files I will need to backup before changing anything?
I purchased a large number of games on my 3DS through the Nintendo store and only ever used the Gateway 3DS to handle it so I want to make sure that I don't lose that content or somehow make Nintendo think it's a different device which make harm the use of what I paid for.
Oh, and if I later purchased a New 3DS what would I need to make sure to buy to remain compatible, and would everything continue to work?
I was thinking as well that if I used backups I could try transferring from one EmuNAND to the other (since I will have a Gateway cart and a DSTWO+ cart) and then restore the emuNAND on the old 3DS so that it still works so that if anything ever happens to the New 3DS I'll have old backups to fall back on, but would this cause a problem if I used one to, say, trade Pokemon with the other or something? Since both would essentially have the same Nintendo ID?
I'm really out of the loop and have a very short break before classes start up again so would appreciate any help on this. Thanks!
_______
EDIT:
My questions were never answered, and even after I asked PLEASE to get back on topic the thread was hijacked and derailed. I am trying to get it back on topic
here
. Please, if anyone actually knows anything, please answer.
Last edited by
Elliander
, , Reason: Thread hijackers are annoying...