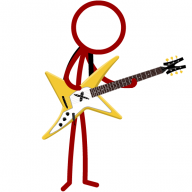 all the world needs is me
OP
Member
Joined

Apr 22, 2011
Messages

1,627
Trophies

1
Location
XP
Country
I've got a retail copy of Pokémon X which I play on EmuNAND classic, now the issue is I can't go online since there's the 1.4 update for Pokemon X which I don't have and getting it would require me to go to the eShop which is impossible since I'm on 9.5
So I thought of getting the 1.4 update as a .CIA and I did, I went into Gateway mode, opened up bigbluemenu and installed it, went back to classic mode and it won't work, I'm still prompted to update
now one of the users on that site that must not be named said that it only works with .
3ds
/CIA (non-legit) copies of the game in Gateway mode, cos unsigned/illegal CIAs won't work on emuNAND classic. I get that, but why wouldn't these updates be legit? If they were ripped straight from the eShop then they should be legit, right?
ok so my only other option right now is to dump my cart and play it in gateway mode. Supposing I did this, how would I transfer the save? I know I need to put it on my
3DS
's SD card and name it titleid.sav, but are there any steps I need to take to properly convert it from a retail save to a gateway one?
Thanks