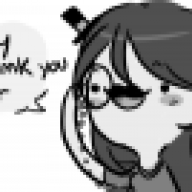 Joined

Feb 27, 2008
Messages

3,218
Trophies

0
XP
Country
i think ima make a vid on maybe like the ten or so top games in 2008
and i need your guyses help!
list all the games YOU think would make the top games of 2008
thanks!
p.s. games are not limited to language.
List (in no particular order)
-Professor Layton
-Final Fantasy Tactics A2: Grimoire of the Rift
-Dragon Quest IV
-Castlevania: Order of Ecclesia
-Final Fantasy IV
-Advance Wars Days of Ruin/dark conflict
-Disgaea DS
-Luminous Arc 2
-Fire Emblem: Shadow Dragon
-Chronotrigger
-Spiderman
-Ninja Gaiden
-TWEWY
-Kirby Super Star Ultra
-Rondo of Swords
-Rhythm Tengoku Gold
-Viva Piñata Pocket Paradise
-Prince of Persia
if you guys wanna be in my vid
just pick a game, make a quick review (just describing whats good) and post the vid up on youtube.
ill just download the vid and incorporate many vids into one (or two vids if needed)
no need to be lengthy, just quick and informative
blog thread here:
http://gbatemp.net/index.php?showtopic=128848