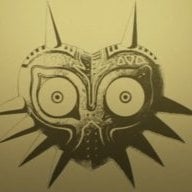 Joined

Nov 17, 2008
Messages

16,141
Trophies

3
Website
XP
Country
After several months of testing and compiling data I have finally found time to update FRMCHK so I have made this thread to keep people up to date the status and features.
Currently there are a number of game genre categories, filters for things like verified dumped games (including update versions), DLC, Back Ports (5.05/6.72), predefined ranges for firmwares and much more!
The firmware ranges include 1.00-5.05/6.72/7.02/7.55/8.03, or everything in the DB. The purpose is to identify games by date and confirmed firmware requirements for anyone on any firmware including legit OFW users.
You can search for games using the search function and using some funky terms and operators such as "|" to truncate searches (for example "OFW672|OFW671") you can search for multiple items in one go to yield more results.
Don't forget that this tool links to ORBISPATCHES to download legit updates, METACRITIC for aggregated review scores and SERIALSTATION and PSN for further title information. You can also use it to download firmware files, which are MD5 verified, and you can even download the icon files for your favourite games.
If you have any game related information you can share or spot any missing titles; please let me know in this thread. I am constantly updating the database so any help I can get will only serve to improve the reliability of this tool!
Though I have included the exact firmware selector the data is EST (estimated) in most cases, as opposed to OFW (confirmed), so more data is needed.
As ever, this tool is free to use, but should you wish to donate there is my KOFI link at the bottom of the site.
Enjoy!
https://defaultdnb.github.io/