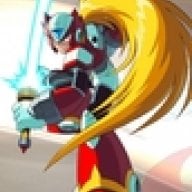 Joined

Apr 4, 2009
Messages

649
Trophies

0
Location
XP
Country
Hello everyone,
I'd thought I share a mod (if you can call it a mod) that I do on all my touch screen devices. It works on the bare DS screen or on a screen protector. The purpose of this is to make your touch screen smoother alowing your stylus to glide across with very little resistance. It will also provide some protection from scratches.
I initially used Rain-X but I discovered something better. I found that Rain-X builds up over time after a few coats and eventually makes the screen gummy or stickier. I was waxing my car one day and I thought I try some of it on my DS screen and it works great! It lasts several times longer than Rain-X and doesn't "build-up" when doing more than one coat. I've used it on screen protectors and on the actual screen with no problems.
It's a kinda pricey and you'll only use a tiny bit of it but hey, if you have a car you can use it for that. It's one of best consumer wax/sealants available. I'm pretty sure any other car wax will have similar results but I'd stick to the synthetics because natural waxes have oils that can stain the screen.
THINGS YOU NEED:
Meguiar's Tech Wax 2.0
Q-Tip
Soft Cleaning Cloth
*** DISCLAIMER: DO THIS AT YOUR OWN RISK ***
STEP 1
Clean your screen with soft cleaning cloth (a damp cloth works best) and make sure it's dry.
STEP 2
Dab a bit of the wax on the Q-tip and gently apply it in a circular motion on the screen. Wait around 20 min for it to dry thoroughly.
STEP 3
Using a soft cloth (cotton, microfiber, eyeglass cloth, etc) gently buff the screen. DO NOT USE paper towels. Those are made of wood fibers which can scratch screens.
DONE! ENJOY!
You'll notice that your stylus will glide much easier and the screen will be less prone to scratches because of the lower resistance coefficient.