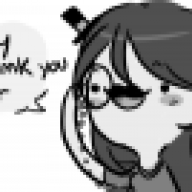 Joined

Feb 27, 2008
Messages

3,218
Trophies

0
XP
Country
I know most of you haven't noticed (or even know who I am anymore) but I don't post much on here anymore as I used to and I felt it would be right just you give you guys a little bit of an update since.. well GBAtemp is my internet fambam

I entered college as of Fall 2010 and I am really really enjoying it! The sweet taste of freedom is just.. SO SWEET. Haha, but it's not like I'm abusing it or anything.. I'm learning a lot about myself and other people and learning to be responsible for myself since there's really no one else here to do that..
My roomie is the best! She's there for me when I need her to be but we don't need to hangout to know that we can trust each other you know? My suitemates are also pretty cool except I don't really hangout with them? I hangout with another suite (that's like 4 floors above) but I've made a lot of new friends! Yay! My classes are okay.. Doing not too bad but once again, I'm half-assing everything like I do in college.
Boys? Haha, nahhhh. I'm actually pretty shy when it comes to real life and I don't really know how to interact with boys.. And I'm not looking in particular for a relationship my first year (though, if someone does come along.. I'll give it a try..) because I want to stay focused on school and stuff. A lot of my friends already have like.. things with boys but I won't let that phase mee haha!
And I'm really sad because I don't find the time to check out GBAtemp and keep up with the happenings as much anymore. I don't even have time to play my DS anymore (GASP)!
But I hope y'all are doing well!
Feel free to share what you guys have been up to! (even if I don't know you

)