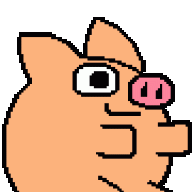 Joined

Sep 30, 2017
Messages

9
Trophies

0
Website
XP
Country
So, this site uses AI to generate a person from tons of pictures of actual people, but the composite person that is generated is not a real person who exists.
https://thispersondoesnotexist.com/
Go ahead. Click it once. I'll wait.....
But see, if you keep refreshing the site to generate more people, you will eventually see something very disturbing. When there are side people in the shot, the AI doesn't quite know what to do with them, so it usually turns them into some Lovecraftian monstrosity. It can also do weird things with hats or hands in the picture....
You may need to press refresh a lot of times, because the AI is pretty good... but eventually you will generate a nightmare.
Like these!
Which person s more scary??
He's totally not a face-stealing alien....
Send in the Oompa-Loompa Squad to protect us!
DERRRRP!
Her friend went to the barber and asked to have her ears lowered.
She likes to play with matches. Just ask her brother.
"I always keep her beside me so that nobody even notices my weird left ear."
"Oh, my sister made fun of my weird left ear once...."
"ONCE."