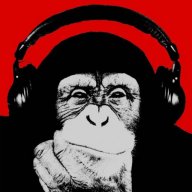 Joined

Dec 17, 2019
Messages

4,152
Trophies

2
Age

30
Location
XP
Country
Taking on account that this site has all kinds of people of many flavours, ages and places... I began to wonder about the things that old people would say to new generations.
The kind of things that would make you go: "Back in my day we had/did/used to/" while shacking our canes at them while wondering with pain why things that used to be awesone are taken for granted nowadays.
So, I was wondering if you could share personal experiences with older and younger generations on this site.
Some kind of time machine that make us go: "Oh, right, I had/did/enjoyed that, and nowadays we cant do/don't have that"
So I'm going to start with these sentences just to put an example, and maybe start conversation amongst fellow members.
Back in my day, we used to have seasons. And I'm ashamed that younger generations will never be able to experience a sunny day without the sun trying to burn you alive.


Back in my day, we had good music, many genres and one would be able to enjoy it for what it was and not for who was aimed to.


Back in my day, we used to connect to the Internet over a phone line, and we had limited MB of speed and even limited time. The Internet was precious back then, helpful and actually valuable. A luxury that few lucky ones were able to experience.


Back in my day, we had huge leaps in videogame graphics and special effects in movies. They meant a lot for us, and younger ones won't know how GASP was to jump from 2D games to 3D environments. This only adds nostalgia to all those who remembers seeing our favourite games jumping from 8-bits to 32/64-bits.


Back in my day, we could talk with more freedom than nowadays. Which is very ironic, because people seems to have more freedom in things that didn't matter back then. Thus, personal expression is being retained by nowadays social politics.


Back in my day, candies and junk food had more natural ingredients that today's shampoos.
Now, it's your turn to go back in your memories and share things that you consider were important and amazing back in your day.