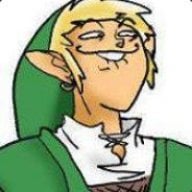 Joined

Feb 20, 2009
Messages

2,195
Trophies

0
Location
XP
Country
Over the last few hours the internet has been abuzz with the news that the long-rumoured Playstation Phone is a real device after Engadget got their hands on some leaked photos. Whether or not this device will become a raging success or go the way of the N-Gage remains to be seen but, in anticipation of the inevitable comparisons with the 3DS (especially since the devices could end up being released at similar times), I thought I'd jump to the front of the queue and share my initial thoughts.
It's hard not to compare the Playstation Phone with that ill-fated taco-esque piece of machinery, the N-Gage. Both attempt to balance the utiltiy of a phone and the entertainment of a gaming device. But can there truly be a balanced set of features when trying to appeal to multiple audiences? Will the Playstation Phone be a gaming device that you can call people with, or will it be a mobile phone that can play games?
This, I think is where the Nintendo 3DS will continue to hold its own. There's definitely a convergence of devices that's been growing over these past few years. More and more tech is continually being shoved into smaller and smaller form factors. But having that laser-targeted focus and not being everything to everyone does create a stronger bond with the core audience (that's you!) because there's that extra opportunity to add a layer of polish to the hardware and software, rather than racing until the last minute to shove every tiny little feature in the device so it makes for a good bullet point on the box.
But – as much as you may assume this to be the case – I don't consider myself a Nintendo fanboy, so it wouldn't be fair (or in character) to not give some props to the Playstation Phone. And what I think is really going to make it stand apart is the Sony Marketplace. This is exactly what you think it is, a marketplace managed by Sony that will allow you to purchase and download games directly to the Playstation Phone. This makes it similar to the PSP Go in that everything is downloaded (so yeah, no physical copies of your games, which could be taken as a positive or negative) but there's one key advantage it has over the Go: 3G.
I've been crowing about 3G in the Nintendo 3DS for a long while now. It's not coming. Yet. But Sony's obviously jumped all over it and this phone will allow gamers to be anywhere in the world with a 3G connection (the form of wireless communication most mobile phones use) and download games straight to their system. This may sound like a fairly insigificant feature in the big scheme of things, but as a Kindle 2 user, which has 3G built-in, not being tied to a Wi-Fi network to get new content is a huge deal. There is the problem of file sizes though. Downloading gigabytes of data over 3G would be painfully slow (and expensive if you happen to live somewhere that doesn't offer unlimited bandwidth), but it's a step in the direction that I wish Nintendo would just embrace already.
The other positive aspect of the Sony Marketplace is the idea that this could be the hardcore equivalent of the iPhone's App Store. We're going to continue to see app stores added to different platforms as time goes on (especially since the recent announcement of the Mac App Store) but so far they've mostly been casually-focused, because that seems to be where the money is. But, as the likes of the Xbox Live Arcade has proved, people are willing to pay for smaller gaming experiences. They just need to be accessible.
What I found quite surprising is that the Playstation Phone will likely be running Google's Android 3.0 operating system when the system eventually launches. This has apparently been known for a while and it's not necessarily bad – Android is perhaps the best mobile operating system after Apple's iOS – but based on what we've seen so far, Sony aren't deviating from the standard user interface of Android and it makes me wonder: are they simply releasing a standard Android-based phone with gaming controls?
I'm honestly quite intrigued by the possibility of playing Playstation-exclusives like God of War on a phone, but the reason the Nintendo 3DS has captivated me so much is that it doesn't feel lazy. It feels like Nintendo is really trying to make their system something ultimately special. We've only seen a prototype of the Playstation Phone so far, meaning there's plenty of time for Sony to make a worthy competitor for the 3DS (and that is a great thing for us gamers), but they've really got to do more than just tack on a marketplace and be done with it, even if I think that marketplace will be a really cool feature.
What do you think? There's not a lot of information we can go on at the moment, but I was eager to share a few thoughts and was keen to hear what you think of the Playstation Phone. I expect it's not going to sway anyone away from the 3DS just yet, but is there any feature in particular that you think Sony will have the upper-hand with? And what do you think – in general – about the idea of gaming devices becoming phones and phones becoming gaming devices? [/p]
Source