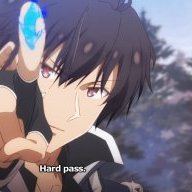 Well-Known Member
OP
Member
Found a new Chinese dongle called the ns-atmosphere payload injector.
I thought I should just start a whole new thread by itself seeing I posted this as a comment but eventually will get lost as that other thread goes on.
- Comes with a jig
- Has a space on the dongle itself to slide in the jig so that you can always bring it with you
- Has it's own programmer wich you can download from the website itself
- Has a built in battery and a charge protector so that your switch won't get fried
- Has a power button and a reset button
- Has a built in usb mini port for charging and comes with a cable for doing that
Homepage -
http://www.ns-atmosphere.com/en/
I ordered mine from -
https://www.aliexpress.com/item/Por...837.html?spm=a2g0s.9042311.0.0.14bc4c4dkuahDi
Will post more once mine arrives
Update: I got mine after 2 weeks and it came packaged really good in a big bubble envelop. The dongle itself is a lot smaller then it seems on pictures. It's a bit bulkier then a usb stick but not by many. Installing it worked fine and mine got detected by windows itself but for people who are having problems installing should disable driver verification.
You can do that by typing startup options in your start menu and then push on restart now on advanced options and from there you can disable driver verification. By doing so the driver will install just fine and work.
The thing with mine is that the USB-C port didn't work but the USB Mini did just fine so instead of connecting it through the usb c port on the dongle with my switch, I used the usb mini cable and a USB C adapter and I got to push the payload through that.
That isn't the intented way to work but it does work through that so I contacted the seller and he's sending me a new one.
The design itself I like a lot. Especially with the reset button and the power button being on the outside. The jig I was surprised by, it's a really good jig, slides in perfectly and doesn't seem to be one that damages the pins over time so i'm happy with that.
I told the seller to test the dongles more before shipping since mine had a faulty usb c port and he's let me know that he will be doing that. I'll be posting another update when I got my second one that should 100 percent work instead of only partially but
don't let this scare you because every new product has a couple of broken ones seeing the sxpro had problems with their internal capacitors and other dongles had their problems