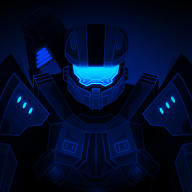 Joined

Sep 28, 2017
Messages

1,375
Trophies

1
XP
Country
I meant to say WfcReplay for the topic title, sorry.
Hello, today I have been doing some tests with usrcheats. Apparently you can use an Action Replay code to toggle the alternate Wi-Fi service(s) on retail games. The problem is my Wi-Fi doesn't use WEP security, so I am unable to test this myself, I need a tester with either an insecure Wi-Fi connection or WEP connection to do this for me. I have a plan if this works out well.
You can download WfcReplay here:
https://github.com/Prof9/wfcreplay/releases
DNS Address to use for both address boxes:
104.131.93.87
Source of this address:
http://pkmnclassic.net/
Instructions of what I need you to do:
1. Use a flashcart if you can with usrcheats available.
2. Add the Action Replay cheat to the usrcheat.dat
3. Load a random Pokémon game for the DS. Apply the cheat code.
4. Set up your Wi-Fi connection and apply the DNS address to the in-game Wi-Fi settings.
5. Try to connect to the internet and let me know if it works.
How to set up Wi-Fi settings in game:
https://github.com/polaris-/dwc_network_server_emulator/wiki#nintendo-dsdsi3ds2ds-configuration
Video footage would be appreciated, if you can't that's alright. Thank you!