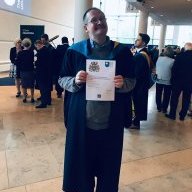 Philosolosophising
OP
Former Staff
Don't know if I'm the only one having this problem or not but thought I'd report it anyway just in case someone can help me solve it. Whenever I first boot my pc up and log onto the temp it takes up to 5 mins to get into the forum. It's been doing it for a few weeks now. It usually just sits there with a blue screen, it displays the site name in the browser tab/title bar but then it seems to hang. If I leave it sat there it eventually displays after anything up to 5 mins.

For weeks it's just been a blue screen but today I actually got an error message. The error message displayed was

"IPB WARNING [2] memcache_connect() [function.memcache-connect]: Can't connect to 94.23.33.154:11211, Connection refused (111) (Line: 89 of /ips_kernel/class_cache_memcache.php)"

Anyone know what the problem could be, is it a bug or is it something on my end? It does the same thing in Opera, Firefox and IE. I've got no firewall running apart from the one on the router and I'm using Avira antivir. Once I'm on the site it works fine until the next reboot/power down.