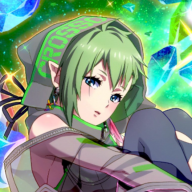 Walküre's Hacker
OP
Member
This is an advanced tutorial.Follow this guide at your own risk. I am not responsible if you mess up your switch even more. This Tutorial has only been tested on a RCM Switch
The idea of this tutorial is to fix PikaBrick ergo PikaFix, however it can be used for any broken Prodinfo bricks.
This fix *** WILL NOT*** allow you to go online.
The provided files have already had Incognito pre-applied to them.


**METHOD 1 IS THE EASIEST**


Methods 2 and 3 will wipe your previous user partition.

This tutorial has three methods. Please follow your preferred method and following the appropriate booting section of the guide. I have written this guide as I was following the provided steps. I will try to update the tutorial to make it more streamlined it the coming weeks.

A few things before you start


Make a rawnand and boot0/1 backup, just in case, please? It's how you got into this mess in the first place.
Please read the guide carefully and if you have any questions ask them in the thread...







Nand Repair Method 1: ProdInfo_Gen + HacDiskMount OR NXNANDMANAGER




Place the donor_prodinfo.bin on your microSD card in the switch folder (SD:/switch/donor_prodinfo.bin)
Put your switch in RCM
Inject prodinfo_gen.bin
Choose 'Build PRODINFO file from donor
Reboot to RCM
Inject the latest hekate (make sure you have all the hekate files on your microSD card)
Press Tools
Press USB Tools
Press SD Card
On your pc copy "generated_prodinfo_from_donor.bin" in the switch folder your desktop
Eject your microSD Card
Turn 'Read Only' to off
Press eMMC RAW GPP
On your PC open your Nand Manager of choice, either HacDiskMount or NXNandManager, I'll be using the latter
Configure your keys from the prod.keys you got from your bricked console
Open physical drive and choose your switch's emmc
Highlight prodinfo
press restore
choose the bin you copied to your dekstop
resave your keyset
Close
boot atmosphere




Nand Repair Method 2: NXNandManger + HacDiskMount




Extract the contents of the PikaFix Pack archive to your desktop
Place the sept folder and hekate bootloader folder and the contents of the "to sd" folder in the PikaFix archive onto the root of your microSD card
Inject lockpick_rcm and run it to generate your prod.keys file
Place your switch into RCM and inject the hekate bin file
Navigate to Tools > USB Tools
Select "SD Card"
Open your mounted SD card and copy your prod.keys files from your sd card to your desktop
Eject your microsd card in windows
select "eMMC RAW GPP" (sysNand) - Set read only to off
Open NXNand Manager
Press Ctrl+D or press File > Open Drive
Choose your nand
Press Ctrl+K or Click Options > Configure Keyset
Choose your prod.keys you copied to your desktop
Press Save
You will notice it will say Bad Crypto and Keyset Needed, this is normal.

Click Prodinfo then click the following Icon View attachment 235857
Choose Prodinfo.bin from the files you extracted
Press yes on the restore prompt
Close the transfer box

Repeat Steps 1 - 4 for the ProdInfoF, Safe and System Partitions
Do the same restore process for the BPKG2 partitions
Close NXNandManager
Run HacDiskMount as an Administrator
Open your mounted drive
Double click on system, install the driver and mount the partition to a drive letter
Navigate to the save folder and delete everything EXCEPT 8000000000000120
Unmount the drive
Close HacDiskMount and open Etcher
Unmount "eMMC RAW GPP" and Mount "BOOT 0" - you may need to unplug the switch from the usb and replug it to continue


DO NOT CLICK FORMAT - Just close the popup box(s)

Choose the boot0.bin file from the Nand files on your desktop
Choose your mounted boot0 drive
Flash it
Repeat for Boot1
Reboot to RCM
Launch tegra explorer.bin
Navigate to the "_FWGEN" folder and run the systemRestore.te script and follow the on screen prompts
Reboot back to RCM and relaunch tegra explorer
Navigate back to the "_FWGEN" folder and this time run the systemwipe.te script and follow the on screen instructions
Reboot back to rcm
Proceed to boot section of guide




Nand Repair Method 3: HacDiskMount




Extract the contents of the PikaFix Pack archive to your desktop
Place the sept folder and hekate bootloader folder and the contents of the "to sd" folder in the PikaFix archive onto the root of your microSD card
Inject lockpick_rcm and run it to generate your prod.keys file
Place your switch into RCM and inject the hekate bin file
Navigate to Tools > USB Tools
Select "SD Card"
Open your mounted SD card and copy your prod.keys files from your sd card to your desktop
Eject your microsd card in windows
select "eMMC RAW GPP" (sysNand) - Set read only to off
Run HacDiskMount as an Administrator
Open your eMMC from physical drives
Open your prod.keys

Double click Prodinfo
Enter your biskeys
Test them
Save them
Restore Prodinfo from the Prodinfo.bin file in Nand files on your desktop from the PikaFix files you extracted

Repeat steps 1-5 for ProdInfoF, Safe, and System Partitions
Double click on each of the BCPKG2 files and restore them from the provided files
Double click on system, install the driver and mount the partition to a drive letter
Navigate to the save folder and delete everything EXCEPT 8000000000000120
Unmount the drive
Close HacDiskMount and open Etcher
Unmount "eMMC RAW GPP" and Mount "BOOT 0" - you may need to unplug the switch from the usb and replug it to continue


DO NOT CLICK FORMAT - Just close the popup box(s)

Choose the boot0.bin file from the Nand files on your desktop
Choose your mounted boot0 drive
Flash it
Repeat for Boot1
Reboot to RCM
Launch tegra explorer.bin
Navigate to the "_FWGEN" folder and run the systemRestore.te script and follow the on screen prompts
Reboot back to RCM and relaunch tegra explorer
Navigate back to the "_FWGEN" folder and this time run the systemwipe.te script and follow the on screen instructions
Reboot back to rcm
Proceed to boot section of guide









Booting Method 1


Download latest atmosphere and launch fusee.bin




Booting Methods 2 and 3




Remount the microSD Card with hekate
Copy my modified exosphere.bin to your atmosphere folder on your microSD card
For launching with Hekate add the following line to your hekate_ipl.ini

​

'secmon=atmosphere/exosphere.bin'​





​

​

​

​

[config]​

autoboot=0​

autoboot_list=0​

bootwait=3​

verification=2​

backlight=100​

autohosoff=1​

autonogc=1​

{-- Custom Firmwares --}​

[HekAtmosphere]​

fss0=atmosphere/fusee-secondary.bin​

kip1patch=nosigchk​

atmosphere=1​

secmon=atmosphere/exosphere.bin​

​

​





For launching with Fusee-primary add the following lines to atmosphere/config/BCT.ini (UPDATE FOR NEW RELEASE)

[stage2]
exosphere = atmosphere/exosphere.bin

​

​

​

BCT0​

[stage1]​

stage2_path = atmosphere/fusee-secondary.bin​

stage2_mtc_path = atmosphere/fusee-mtc.bin​

stage2_addr = 0xF0000000​

stage2_entrypoint = 0xF0000000​

[stage2]​

exosphere = atmosphere/exosphere.bin​

​

​





Unmount your microSD card, and proceed to launch with your now working switch