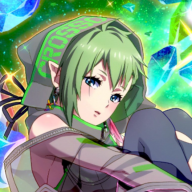 Walküre's Hacker
OP
Member
Hey, just curious, why do you need a custom exosphere.bin? The way I rebuilt my nand I am able to use normal unmodified OS and normal Atmosphere just fine.

--------------------- MERGED ---------------------------





someone I know tried to fix a patched switch with a sx core, but the sx core doesn't allow for tsec keys to be dumped so it wasn't possible to get it working.
A normal unmodded atmosphere or Horizon OS will boot if your console prodinfo is intact. A few years back there was a bricker that corrupted that section of your nand and without a backup, it rendered your switch useless unless you could restore a working prodinfo file. You could do this with someone else's prodinfo, and resign it with your keys (Done in the tutorial) however, it still wouldn't boot as there was a mismatch in the deviceID, the custom exosphere in this tutorial has been modified so that with the donated prodinfo, both deviceID's match and the console will boot.
They don't need the tsec keys, they just need to be able to launch Hekate and then lockpick_rcm to get their console biskeys. As I said it may work on a chipped console but I am not sure and take no responsibility.
In theory, it should be able to work on them, but if you have a chipped console you
really really really
should have a full nand backup.