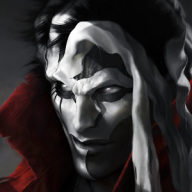 Well-Known Member
OP
Member
Joined

Sep 14, 2009
Messages

386
Trophies

1
Location
XP
Country
Hey guys.
I was among the people who only recently got a Gateway, with 3.0 "Ultra" version which made it compatible with firmwares up to 9.2. Now, I had quite a few retail games before that, two of them being Pokemon Y and Omega Ruby. The whole save game thing, 6.x encryptions, Card 2, and savedatafiler were all pretty confusing to me at first, until I read more about it. But
BEFORE
learning about all that, I had tried dumping my all save games, including the two Pokemon games, via the Gateway menu... Sure enough, an error popped up for those two, as they both are Card2 games, informing me that their save files could not be dumped.
Fast forward a a few days later, I've downgraded to 4.5, set up my 9.4 emuNAND, thinking I was all set to play both game backups, and retail cartridges. So this time, I wanted to play a retail game, so I boot into Classic Mode, which I always thought was the way to run your retail games once you have set up an emuNAND.
I insert Omega Ruby... "Your save file is corrupted". I insert Smash Bros... "Your save file is corrupted"...
At this point, I'm too scared to even insert any other games, like Pokemon Y and Bravely Default, that I have MANY MANY hours logged. Even though I think I've already corrupted
all
of them... Somehow.
So... would there be any way to restore
any
of those save files, or am I done for good? I might as well sell all my cartridges at this point...
Note that I had ripped all my games (including the Card2 ones) before trying to play them on Classic Mode. I tried playing my Omega Ruby rip on GW Mode (since I've read that Card2 saves are stored on the .3ds files), but the save file was corrupted there as well. Do I have to rename it to .3dz for my save file to be read?
...what do?