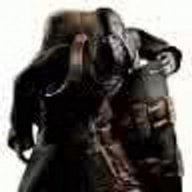 Joined

Oct 19, 2008
Messages

1,706
Trophies

0
Location
XP
Country
In detail, here's what I did:
Computer:
created a 3.2E NAND using my console's serial (ohneschwanzenegger).
Installed 4.2E, over the top of 3.2E (ohneschwanzenegger).
checked testnand.bin (nandbincheck).
renamed testnand.bin to nand.bin.
copied nand.bin and key.bin to SD Card root.

Wii:
restored nand using created nand dump onto the console (BootMii).
softmodded it through BannerBomb v2 exploit.
Installed HBC 1.1.0 and BootMii IOS254 (HackMii Installer).
Installed cIOS236 and cIOS36 (MMM).
Removed stubbed IOSes (MMM).
updated current IOSes, Channels, BC, EULA and Region Select (MMM).
installed recommended cIOSes, IOS16 & DML v1.3 (MMM).
restored my saves and filesystem ("pinkfish" disc & NeoGamma).
backed up nand (BootMii).

Computer:
copied nand.bin (with key.bin) from sd card root to showmiiwads folder.
go to select nand.bin to extract nand, "illegal characters in path" error (showmiiwads).
Anyway... Just to ask, how do I get around this error or is there an alternative tool/application that I could use instead?