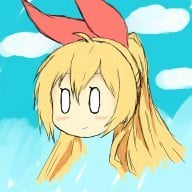 Completionist Themer
Member
Joined

Mar 7, 2009
Messages

4,453
Trophies

0
Location
Website
XP
Country
So HAI ._.
I'm going to tell you all a short story. A story that is about as dear to my heart as the trashcan outside. Many moons ago, my roommate found an iPhone 4S. It's white in color, has a lock on it, and had a grey casing. Prior to this event, he had once found a key to a car (though we never could find the car it went to, and thus we never found the owner either). Anyways, this iPhone 4S was kept locked away, hidden from society until unearthed one day about at least a month after by my other roommate, who promptly asked about it, learning that that it was indeed found somewhere. Now the roommate that found the phone said he attempted to contact the owner...but I'm guessing he wasn't really trying ._.

He later asked me (being the slightly more tech inclined of the three of us) how to factory reset an iPhone, and of course, at this time I had no idea that he had found an iPhone and assumed that his iPhone had just gotten ruined somehow. I later learned that it was indeed found SOMEWHERE, though where was left completely ambiguous by said founder roommate.

Fast forwarding a couple of weeks, nothing much happened and the iPhone wasn't brought up again. Then a friend of his drops by (as many of his friends seem to do -___-"), and after his friend bitches about a taxi cab driver who denied him service because he was going to smoke in the taxi (WHICH THE TAXI DRIVER TOTALLY HAD THE RIGHT TO DO .______. ), they decide to take to the rooftops to smoke or something. As they leave the door, his friend catches sight of the iPhone and says something along the lines of "so when are you going to give me this?". A few lines I don't care about pass by talking about the reason why my roommate wasn't giving him the iphone that he found SOMEWHERE to his friend who is a dickwad yet.

While they were up on the roof, I decided to take a quick look at this iPhone myself. I noted that the battery was completely dead and decided to charge it for a bit and power it on. After powering on the device, right there in the middle of the screen, there is a like that says "This phone is lost, please call xxx-xxx-xxxx" and I was like ".___. Really? Are you shitting me? There is a fucking phone number on the fucking phone that describes how to contact the owner. Bullshit, you haven't tried returning the phone."

Thus I took it upon myself to hide the phone within the room, planning on transferring it out whenever I got the chance. This chance came within the week and it vanished entirely from the room. So now this iPhone is within my possession and I've decided to let my brother hold on to it until I decide what should be done with this iPhone.

This is where you ALL will come in.
Should I keep the phone and pretty much just use it as a way to test iOS applications for the hell of it?
Should I return it to my dick of a roommate who was planning on giving it to his friend?
Should I pawn it off to someone for a quick buck?
Should I return it to the owner even though it has already been months and the owner has probably already given up?
OR should I smash it with a hammer and burn it with fire?

What would YOU do if you found an iPhone 4S?