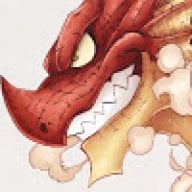 Active Member
OP
Newcomer
Hello, I have the following situation... Apparently, after upgrading to Atmosphere 0.9.x (0.9.4 in my last attempt) I have found trouble installing NSPs via USB (Nut) Lithium (latest, no errors installing): it won't open and shows the message "The software was closed because an error occurred". I am on FW 7.0.1 and have the most recent sig/es/kip patches on my SD card (these:
https://gbatemp.net/threads/i-heard-that-you-guys-need-some-sweet-patches-for-atmosphere.521164/
).
Something to note is that these NSPs are relatively recent (latest Smash Ultimate's Update+DLCs on SD card and Crash Team Racing Base + Update on system memory). Someone told me that the solution could be upgrading firmware to 8.1.0 (or was it 8.0.1?), but is it really necessary? I really don't want to mess with firmware unless it's the last option (that's a scary procedure and need to read a lot, even though I have my NAND Backup). Any other ideas about this? Am I missing something? Should I try downgrading Atmosphere to a previous version?
I discarded SD card problems because one of the games is launched from system memory and I haven't had any other problems with SD stuff. I don't use or have installed any cheat engine, so what I saw on
https://gbatemp.net/threads/the-software-was-closed-because-an-error-occurred.533703/
is discarded too. I checked for corrupted data as well, and found none, and I deleted CTR's save data, and that was discarded as well. Reinstalled plenty of times with stuff from different sources, so don't think these are broken NSPs as I get the same result.
Thank you for your attention.
(UPDATE)

This problem was solved by carefully updating my FW to 8.1.0 with ChoiDujourNX