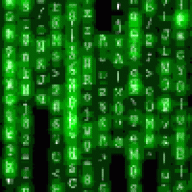 Well-Known Member
OP
Member
Joined

Jul 23, 2008
Messages

533
Trophies

0
Age

41
Location
Website
XP
Country
SDboot official website
I have been performing some tests with latest SD-Boot 0.4 RC4. Many informations foung in the web are innacurate.
I wanted to share my testing you can post your own testing i will add them to my list (adding you to testers list)
-SD-Boot is an app that will let you run a gamecube backup off a SD card using a SD gecko.
-SD-Boot
DOES
support S
DHC.It does support some sdhc cards, but don't expect it to support all sdhc cards, nothing ever will

-0.4rc4 lets your run SOME games without a wii or gamecube original in the drive but most games requires one or it will show a close the cover error.

-All you need a SD-GECKO(or similar device), a SDCARD , GC controller an GC memory card to get this running.

- Shrunk games seems to work better. I used GCM utility 0.5 to shrink.

Really easy to install; unzip this file to your SD card , put the isos in /GCGAMES and run the app from the sd-gecko in HBC (press 1 on wiimote to change device)


ALL TESTED GAMES ARE SHRUNK (SEE ABOVE) NTSC on a NTSC CONSOLE. THEY WERE NOT EXTENSIVELY TESTED JUST WENT TO SEE IF PLAYABLE.



Testers: SAO MORTEL, YUAN


GAMES THAT WORK WITHOUT A DISK(press A and B several times quickly to load)
-Avatar the last airbender
-Disney hide and seek
-Donkey Konga
-Paper Mario: Thousand Year Door (some sound glitches at loading)
-Harry Potter and the Sorceror Stone
-Mario Sunshine (sound glitches and may lose sound completely, intro scene has no sound)
-The legend of Zelda Four sword
-The Simpsons road rage
-Trigger man







GAMES THAT WORK WITH A WII OR GAMECUBE ORIGINAL
-Crazy Taxi
-DDR Mario mix
-Disney Party
-Disney Sports Soccer
-Final fantasy CC
-Kirby: Air Ride (some sound glitches)
-Mario Party 5
-Mario Party 7
-Mario Kart: Double Dash (sound glitch at press start and before race)
-Sonic Adventure DX
-Sonic Adventure 2
-The legend of Zelda: The wind waker
-Wario world
-X-Men The official game




GAMES THAT DON'T WORK
-Casper spirit dimension
-Fire Emblem: Path of Radiance: Black Screen on load
-Ikaruga: Disc error upon game start
-LOTR return of the king
-Luigi's Mansion: Freeze at Nintendo screen
-Mario Party 4
-Pokemon Box
-Pokemon Channel
-Pokemon Colloseum
-Spyro enter the dragonfly
-Star Fox Adventures
-Star Wars Rogue Squadron: Rogue Leader: Black screen on load
-Tony Hawk Pro Skater 3




Ill try to keep this updated thanks