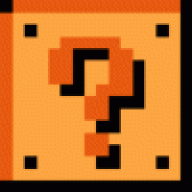 Celebrating a decade of shitposting
OP
Member
Joined

Jul 6, 2007
Messages

2,462
Trophies

0
Age

30
Location
XP
Country
I realize that my blog post yesterday caused a good few people to believe that we(me and the kids I hang with on the bus) are immature assholes. So, to affirm that, I have to continue with today's events. I also want to state that the 6th graders were the ones to blame, for the most part, for the 'crush book' incident; generally we don't pick on little kids, just yell obscenities at them.
So, to start out our Friday afternoon, we polled the elementary kids about whether they preferred 'hot dogs' or 'tacos'. I'm not gonna state how we started the topic up, it's beside the point. Anyways, only about half the boys voted tacos, yet strangely every girl voted hot dogs. Maybe they had a better idea of what was going on, I dunno.
Well, after that, we picked on a freshman kid. Actually, he's the size of a junior, but when he's asleep, it doesn't matter, really. Starting off with a bit of nail polish we painted his nails green. From there we added some facial powder stuff and watercolor paint(my friend(not the one who got hot sauce poured on him) brought home his art project and took a watercolor set with him) to his arms and wrists. Then we added some mascara and wrote "bitch" across his face. To wrap it all up we quadruple-knotted his shoes to one of he seat's legs. About ten minutes before my brother and I would've gotten off we all decided we had to wake him up to see his reaction. At first all he noticed was his nails and wrists, and was moderately pissed. Then some dumbass little kid yelled at him, something about 'when did you grow a mustache on your cheek?'. He rubbed his face, caught a glimpse of his reflection in the window, and came completely unglued. He turned so red, and started yelling so loudly that you almost could have mistaken him for his dad, who was the driver when we had our small bonfire. He starts yelling about how bad he'll beat the shit out of whoever did it, yelling about how poor our excuse was(although in the end we convinced him that none of us riding at the time we woke up did it), etc. By the time we got off he still hadn't realized he was tied to the seat. I expect we'll end up in the office Monday morning during first period, as he is one of the staff's kids.