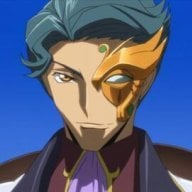 The Lord of the Flyes
OP
Member
Joined

Mar 23, 2009
Messages

813
Trophies

0
Location
XP
Country
Building a new computer using Ivy Bridge.
Budget £500
CPU: i5 3570K £170.58
Motherboard: MSI Z77A-G43 £76.52
GPU: MSI HD 6770 1GB £71.60
RAM: 2x4GB Corsiar XMS3 1333 £37.92
PSU: Antek VP450P 450W £30.54
HDD: Seagate Barracuda 6Gbs 500GB £56.38
CPU Cooler: Arctic Cooling Freezer Pro 7 V2 £16.45
Total = £469.58​
The HDD could be better, but I didn't want to spend more.​
GPU will to upgraded at end of year.​
Is the ram overkill? I'm not too sure.​
I already have a case and DVD writer.​
Any suggestions?​