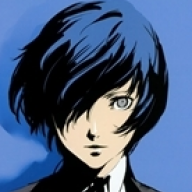 Well-Known Member
OP
Member
Joined

Apr 6, 2015
Messages

611
Trophies

0
Location
XP
Country
Remove The Singstar Icon from PS3! Tut
*This works ONLY on A modded/hacked PS3!
Things you need:
1) PS3 Hacked with CFW
2) Multiman:
http://store.brewology.com/multiman.php
3) Text edit/Note Pad
4) USB stick (1gb is fine)
+++++++++++++++++++++++++++++++++
Step 1:
On PS3:
using multiman, go to FilemanagerOS:
go into the Singstar Directory on: hdd0/tmp/explore/xil2/game/(Land)/C/ .
Key:
Land = 2-Letter region i.e. (US/JAP/EU).
Step 2:
Open the first folder, and put the "NSXWSV-PN.P3.(LAND)-XMB_COLUMN_GAME.xml" on usb root.
Step 3:
On PC, go to USB root & open Edit the ".XML" with notepad (windows) / Text edit (Mac)*
*I used this
Step 4:
Find the areas where it says "Singstar (Land) or just the word "Singstar"
delete it & save the .XML.
Step 5:
Copy the newly edited .XML file back to the "hdd0/tmp/explore/xil2/game/(Land)/C/xxxxx (first folder).
Step 6:
Delete the other folders in the directory,
keep the one that has the .XML file & Keep the db.xml too.
Step 7:
Reboot your PS3, and the Singstar icon will be all gone
Hope this helps!
=========================================
Credit to Ryccardo for pointing me to the method & helping me get rid of Singstar off my ps3
Credit to
Madsmaten
from ps3hax for Method:
http://www.ps3hax.net/showthread.php?t=92634&p=849662&viewfull=1#post849662