Well-Known Member
OP
Member
Joined

Nov 24, 2014
Messages

3,162
Trophies

2
Age

28
Location
Website
XP
Country
vitaQuake v.2.0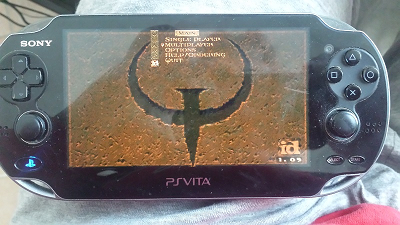 Introduction:
vitaQuake is a port of Quake for PSVITA. It started as a direct port of winQuake but now it' a lot more advanced than this last.
At the moment vitaQuake has unique features like dualshock rumbling when player get hit, an fps counter and an internal render rescaler. It supports also double analogs for comfortable gameplay, online and locale multiplayer with featured servers, soundtracks support, sounds support and a lot more stuffs
Video footage (referred to an old version v.1.3):
Features:
- Native 960x544 resolution!
- Internal render rescaler
- Sound and Soundtrack support
(READ BELOW FOR SOUNDTRACK USAGE)
- Support for shareware and full versions of Quake
- Support for mods
- Native support to both PSVITA analogs
- Unique features like dualshock rumbling, fps counter, ...
- Variable camera sensibility for right analog in option menu
- Touch and retrotouch support
- Danzeff keyboard for Quake console usage
- Different hidden settings unlocked in Options Menu (FOV, Depth of Field, Crosshair...)
- Multiplayer with support for both locale and online games with featured online servers
- Support for native Quake and ProQuake online servers
TODO List:
- Switch to hardware GPU rendering
- Add gyroscope support
Controls:
- Left Analog / Digital Pad = Move player
- Right Analog = Move camera
- O / X = Jump
- R Trigger / Square = Shoot
- Triangle = Change Weapon
- L Trigger = Run
- Touch = Show game status
- Retrotouch = Move camera
- Select = Enable Danzeff Keyboard in Console Menu for commands insertion
Credits:
- idSoftware for winQuake engine.
- MasterFeizz for ctrQuake source which i studied to understand how winQuake works.
- xerpi for vita2dlib.
- gnmmarechal for the video footage.
- Ch0wW for several improvements and code cleanup
Installation:
- Place the data folder in ux0:/
About Multiplayer:
Currently there is only one official vitaQuake server that uses only shareware maps and is a simple deatmatch with 16 slots. If you want to start a new server, please contact me.
If you want to join the multiplayer community, take a look here:
https://rinnegatamante.it/board/forumdisplay.php?fid=29
How to use soundtrack:
- Create a folder in
ux0:/data/Quake
and call it
cdtracks
- Place the audio tracks renamed as track001, track0002, ... in ogg or mp3 format in this folder.
You can find complete soundtrack in ogg format here:
https://www.quaddicted.com/files/music/quake_music.zip
Screenshot: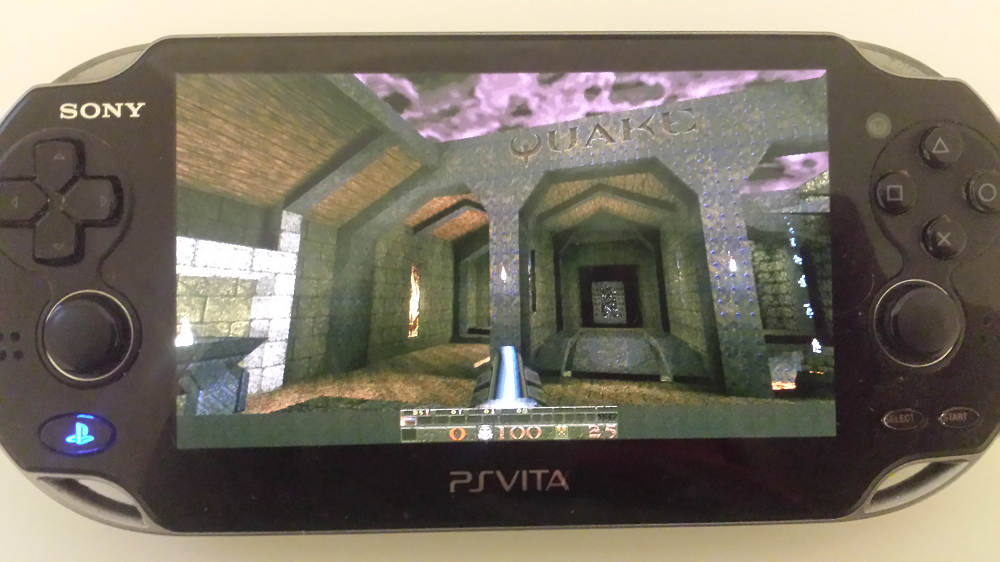 Links:
Download:
http://rinnegatamante.it
GitHub Repository:
https://github.com/Rinnegatamante/vitaQuake
​