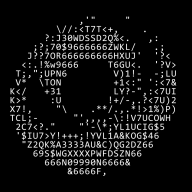 Joined

Oct 11, 2011
Messages

1,532
Trophies

2
Age

27
Location
XP
Country
To celebrate the 20th Anniversary of Sonic R, introducing...
Sonic R Updater
Sonic R Updater is a patch for the PC ports of Sonic R. This patch will update any version of the game to the much more friendly 2004 port, with the Sonic R Mod Loader included, along with a few helpful mods for it.
The old 1998 port of Sonic R is notable for being difficult to run on modern hardware and up to date Windows installations due to well, mostly just how software has changed over time since '98.
A bit later, the game got a new port made in around 2004 sometime, and released nearly silently, to the point where it wasn't really known to exist up until a
just a couple years ago
. Being made in 2004, it was made with Windows XP in mind- which is one of the best supported Windows OS's to date. This means that even modern Windows OS's with modern hardware can run this game rather well with little in the way of actual work needing done. The port is
so good
that MainMemory put together
Sonic R Mod Loader
for it that makes the game
even better
.
As mentioned above, the 2004 port is rather difficult to come across, especially in the US, since it was never released there; So that's where Sonic R Updater sees it's main use; Making the best port of Sonic R accessible, and including the Sonic R Mod Loader and a couple mods as a pack-in.
Sonic R Updater has been tested with the following prints of Sonic R and is confirmed fully working for them, with automatic install detection.
Tested & Known Working:
Sonic R (1998) - Expert Software - USA
Sonic R (1998) - Expert Software (Bad Print w/o Music) - USA
Sonic R (1998) - Activision (Sonic Action 4 Pack, Twin 2 Pack) - USA
Sonic R (1998) - Empire Interactive / Grabit / Xplosiv (All Variants) - UK
Sonic R (2004) - GSP White Label (Double Pack w/ Sonic 3D Blast) - UK
Sonic R (2004) - Valusoft - AU
If you have a copy not listed here, let me know!
Features:
Can Install on top of the extremely common (and cheap) 1998 port of Sonic R, providing wider accessibility to the 2004 PC version of the game.
Runs perfectly on modern Windows installations, with little to no configuration required.
Installs the Sonic R Mod Loader into the game, allowing for robust modding support, as well as several additional features:


Removes the need for a disc to be inserted.

bass_vgmstream audio support with looping and pausing.

custom resolution with proper widescreen support.

properly bordered windowed mode with custom window size options.

better borderless windowed mode support.

improved game framerate stability for modern hardware.

an array of interesting cheat codes.

maybe even more as the mod loader is in active development.


Downloads the latest version of the Sonic R Mod Loader if possible during installation to make sure you're up to date at the time of install.
Includes RemoveStrays, a mod to fix various stray pixels in the Menu and HUD throughout the game.
Includes ADX Music, a mod that changes out the 2004 port's default '.son` files for much more space efficient '.ADX` format audio that even loops in some cases when appropriate.
Includes Saturn Style Colors, a mod that improves the lighting of the game to further match the Sega Saturn original and makes Radiant Emerald semi-transparent again.
Includes EggRobo Texture Fix, a mod that fixes a minor bug involving the texture of EggRobo.
Instructions:
Install Sonic R from your retail disc or an ISO image on your PC wherever you'd like. (I recommend 'C:\Program Files (x86)\Sega\SonicR', personally.)
Do not install DirectX 6 when prompted, and ignore any errors that appear after the installation completes from it trying to open the 1998 game. Ignore this step if you by some chance actually have the 2004 port, which also works.
Download the latest Sonic R Updater and run it.
It should auto-detect the installed location of Sonic R, simply click next or browse to the correct location in the event that it was unable to find the correct path.
Proceed with the installation. Leave the box checked if you'd like to get familiar with the Sonic R Mod Manager right away.
Shortcuts to 'Sonic R', 'Sonic R Mod Manager', and 'Sonic R Help` are all added to your Windows Start Menu, use the shortcuts there to play the game.
Download:
GitHub
(
Source
)
GameBanana
[Note: This is a mirror of the thread
I posted on Sonic Retro
but I figured some people here might like this, so I've decided to post it here too. Additional Download Mirrors are available there.]