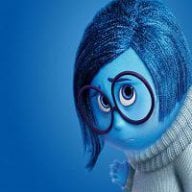 Someone who hates slow internet connections
OP
Member
Joined

Mar 25, 2014
Messages

1,141
Trophies

0
Age

34
XP
Country
--------------------------------------
* XMAS GIFT *
This is Howling Theme Tool 1.7.0 Xmas Version:
https://drive.google.com/open?id=1Aqz7RbiIvKF71sgrhusTjpBYoueiCT_r
*warning:
this is NOT the new Howling Theme Tool version. This is the old 1.7.0 version + redunka's Theme Shop Fix.
What does this do? Easy, you can now visit the eShop or the Theme Shop and your themes will not get deleted. Also, you can have your original themes among with the new ones without the need to overwrite them
Special Thanks to @redunka
--------------------------------------
* Important News *
A new version will be released soon.

Some of the new features:
- Themes WILL NOT get deleted if you visit the eShop or the Theme Shop (very special thanks to @redunka): Here's a teaser for this feature: https://gbatemp.net/threads/release...d-official-themes.401081/page-36#post-7315611
*edit 2017-12-24: v.1.7.0 Xmas version haves this feature, but the new version will have also a "best implementation of it"
- Theme packages lists can be saved and loaded. Also, you can create your own "pre-made" theme packages.
Allow me to introduce you: "Howling Theme Tool". A noob-proof tool to pack your custom themes as .CIA files to be used in Custom Firmware.
* Features *
- Allows to pack up to 100 themes in one CIA file (the 3DS home menu limit).
- Creates US, EU and JP theme packages.
- Allow theme, icon and bgm preview.
- Separates Custom, NSFW and Official themes.
- Name arrangement feature.
* To do list *
- Other arrangement options (up / down buttons and stuff)
- Try to Gateway compatibility if possible or if I get lazy, send GW a mail asking them to patch what they don't patch.
* How to use *
0.A - First of all, I recommend running the "Theme Checker" to verify if your themes are in good condition. Open "Theme Checker", select your theme's folder and then press "Start Verification".
0.B - If the program notices a missing file in your theme, it will let you know.
For example, if there is no "icon.png", the application will look for "info.smdh", if the file exists, it will extract the icon from there.
If there is no "name.txt" it will ask you for a name for the theme, based on the folder's name.
0.C - Wait until it finishes and you will be ready to go!
1-Set-up your themes and folders following the directions in the "Example Folder" in the release package (more info below).
2-Open the application.
3-Select your theme's folder location and press "Start"
4-Select the themes you want from the available themes and add them to the "Themes to pack" list
5-If you want, arrange them (I recommend arrange them from Z to A so they will appear from A to Z in the 3DS)
6-Compile your theme package (the region you select must match your emunand's region)
7-Wait some seconds...
8-Select a place to save your theme package
9-Done! You have your package ready. Now copy it to your 3DS and install it with your favorite CIA installer.
* Folder and theme's structure *
You must create a folder with this structure to work with Howling Theme Tool:
Main Folder
Main Folder/Custom
Main Folder/Custom NSFW
Main Folder/Oficiales
And your themes must have this structure:
bgm.bcstm (theme's audio)
bgm.ogg (audio's preview)
body_LZ.bin (*required*) (theme's background)
icon.png (*required*) (theme's icon)
name.txt (*required*) (theme's name) (it MUST be UTF-8 for "non-english" chars support)
preview.png (theme's preview)
Even if "icon.bmp" it's no longer required since v1.5.0, "icon.png" it's still required and every theme must have one.
The "icon.bmp" will be automatically generated based on "icon.png" while creating a theme package.
To be sure your themes are ready to be used with "Howling Theme Tool", please run the "Theme Checker" and check your theme's folder.
"Theme Checker" will also generate proper "icon.png" and "name.txt" based in "info.smdh" and the folder's name.

* Notice *
This only works under Custom Firmware (tested on rxTools and Player's Heaven) at the moment. Gateway forgot to patch the DLCs integrity check, so it will fail to install due to the "plain" control file. If someone wants to send a mail to GW to give them some feedback about this, remember to do it with "respect" and please, do not "FILL" their inbox with "cloned" mails.
* Does this really works? *
Proof:
And more screenshots by
@Asia81
* About Howling Theme Tool *
Coded by:
Howling Wolf Naru-José
Special Thanks:
@Roxas75
for the firsts scripts, rfs and metadatas.
@Reisyukaku
for smashing his head to the wall and create the first scripts to make multi-theme cia files.
@Asia81
for beta-test, create the PackHack, and for being mega-enthusiast and always want to know more.
@Chelsea_Fantasy
for giving me a lot of ideas, beta-test and help me in everything she can.
Akyra
for giving me his 3DS to extract the MetaDatas for USA themes.
DAH_King
for beta-test the USA themes in his console.
@redunka
for giving me the Japanese control file and for beta-test.
and also I wanna give a huge "Thank you" to everyone who helped to make custom themes what they
are right now, it does not matter if you are an application developer or a custom theme maker,
thanks to everyone.
* Download links *
Howling Theme Tool v1.7.0 Xmas Version (Multi-3
, En, Es, Fr
)
:
https://drive.google.com/open?id=1Aqz7RbiIvKF71sgrhusTjpBYoueiCT_r
Howling Theme Tool v1.7.0 English and Spanish:
https://mega.nz/#!bUFEQL7Z!bEyHcjzPv9m1Ug78kbFAF6DA02Txm69EQRcj5m2_KyM
Howling Theme Tool v1.7.0 French BETA ( translation by
@Asia81
):
http://filecloud.io/x8i5mzq9h
Old public versions:
If you have any issues running the app, run it as admin with compatibility mode set to Windows 7 (thanks to
@sks316
for suggesting it and
@colking
for testing it)
The English version it's not properly translated, if someone wants to improve the translation or make a new translation for other languages, please, contact me via PM.
* Other tools *
Howling 3DS Theme Formatter Tool by
@Cpblack
:
https://gbatemp.net/threads/howling-3ds-theme-formatter-tool.457403/
This tool creates "name.txt" automatically.
I recommend running this before the Theme Checker if you are too lazy to write the names.
Good job
@Cpblack
If you found an error, please read here first before ask
( thank's
@redunka
):
https://gbatemp.net/threads/release...d-official-themes.401081/page-11#post-5976354
Also, if the app does not load at all saying "Failed to create empty document", check here:
https://gbatemp.net/threads/howling-theme-tool-problem.458286/
Thanks to
@redunka
for the quick help fixing the pics!
* Black icon fix *
Download and install Visual C++ Redistributable Packages for Visual Studio 2013:
https://www.microsoft.com/en-US/download/details.aspx?id=40784
If your OS is a 64bits one, you will need to install both, x86 and x64
Thanks to
@redunka
for the tests!
PS: There are some timing issues, the black icon still might appear to some with slow devices or not powerful enough PCs, but VCRedist 2013 helps reducing the time it takes to flip on the fly, so it helps to avoid the icons issue...
Try to use always media with a good write speed and avoid using media with different write speed (SSD/Flash/HDD).