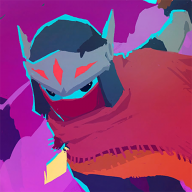 Small Homebrew Dev
OP
Member
Joined

Jan 23, 2016
Messages

2,469
Trophies

1
Location
XP
Country
Hiya tempers!
This is a little plugin I put together a while back when I was interested in fiddling with NTR, and I forgot to release it when I finished it. Oops.
This plugin uses
@Nanquitas
lovely libShark2NTR plugin framework, and supports
ALL
regions (USA, EUR, JPN, KOR) of Cave Story (
Not
Cave Story 3D!) and features several fun
cheats
, though I recommend beating the game at least once before using them.
Backup your save before using these cheats!!!
During development my save corrupted twice, and I'm not 100% sure the issue is gone.
(Though it may be fair to assume it only corrupted when I was poking around for certain addresses)
Also if anyone knows how to set a custom background for libShark2NTR plugins, I'd love help with that.

Now that the warning is out of the way, let's see those cheats.
Cheats Included:
​
Set Max Missiles (L)
Bottomless Missiles
Bottomless Bubbline
Bottomless Machine Gun
Set Max Health (R)
Invincibility
All (Excludes Blade and Nemesis)

Maintain lvl3 Charge (Excludes Blade and Nemesis)
Maintain lvl2 Charge (Excludes Blade and Nemesis)
Maintain lvl1 Charge (Excludes Blade and Nemesis)
Blade

Maintain Max Charge
Maintain lvl3 Charge
Maintain lvl2 Charge
Maintain lvl1 Charge
Bubbline

Maintain Max Charge
Maintain lvl3 Charge
Maintain lvl2 Charge
Maintain lvl1 Charge
Fireball

Maintain Max Charge
Maintain lvl3 Charge
Maintain lvl2 Charge
Maintain lvl1 Charge
Machine Gun

Maintain Max Charge
Maintain lvl3 Charge
Maintain lvl2 Charge
Maintain lvl1 Charge
Missile Launcher

Maintain Max Charge
Maintain lvl3 Charge
Maintain lvl2 Charge
Maintain lvl1 Charge
Nemesis

Maintain Max Charge
Maintain lvl3 Charge
Maintain lvl2 Charge
Maintain lvl1 Charge
Polar Star

Maintain Max Charge
Maintain lvl3 Charge
Maintain lvl2 Charge
Maintain lvl1 Charge
Snake

Maintain Max Charge
Maintain lvl3 Charge
Maintain lvl2 Charge
Maintain lvl1 Charge
Spur

Maintain Max Charge
Maintain lvl3 Charge
Maintain lvl2 Charge
Maintain lvl1 Charge
Faster Movement
Infinite Air
Infinite Booster (Sound and particles of v0.8 booster do not occur)
Infinite Jump
Masochist Mode (HP does not exceed 1, missile count does not exceed 0, and only blade and nemesis charge.)