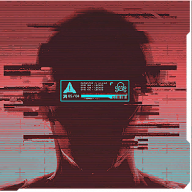 Joined

Apr 20, 2007
Messages

3,014
Trophies

1
Age

34
XP
Country
UPDATE: Datel has released PowerSaves v1.32 which now includes a serial number randomizer as well. So for those using Powersaves this is no longer needed.


Note: This is only for those that use Amiibo emulating devices such as N2 Elite/Amiiqo, Datel PowerTag or NaMiiMo. This is not for those who write Amiibo to blank NFC tags or those with real Amiibo figures.
Update V2:
Added batch generation for multiple new serial numbers for easier use with N2 Elite. The original version is still available for those who prefer the old method.
Summary
: This python 3 script decrypts an Amiibo BIN file using Amiitool, generates a random tag serial, creates a new BIN file with the new serial, and encrypts it for use. Currently only set up for Windows but could easily be edited for use on Linux.
Purpose:
When it comes to Amiibo emulators, you can backup your Amiibo to a BIN file and then emulate it using a device like N2 Elite or reusable tags. Some people even share these BIN files so they can emulate Amiibo they don't personally have. The downside to this is that these emulate the WHOLE Amiibo including the unique NTAG215 serial number. Some games keep track of the serial numbers you scan in order to impose restrictions such as limiting how often you can use an Amiibo (Legend of Zelda: Breath of the Wild is a recent example).
Some people get around this restriction by changing their system clock, however that trick will not work for every game or may have consequences. Like on many 3DS games, tampering with the system clock is known to enact a 48-hour or longer lockdown on all time based events. So I wondered if there was another way to scan the same Amiibo multiple times a day. I came up with changing the NTAG215 serial contained in the Amiibo BIN files and confirmed this makes the system see the Amiibo as a new one and thus can be scanned multiple times without needing to quit the game or change the time.
Usage:
To use this tool, download the attached ZIP file and extract the folder and its contents. You will need
Python 3
installed to use this. You can either drag and drop the Amiibo BIN file onto the python script file or you may run it from command line with this command:
Code:
python amiibo_sn.py "path/to/amiibo.bin"
It will generate a new file with _modified appended to the end in the same folder the original BIN file was in. Use this modified file with your emulating device and enjoy.
Note: You will need to supply your own key_retail.bin file as the keys are Nintendo copyright. If you don't have one already it's the same one used with tagmo and found in the most common places that Amiibo BIN files are shared.
If any mods feel this is better suited elsewhere, feel free to move without warning.