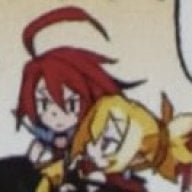 Captain Ressentiment himself
OP
Member
Okay with all the hype about Black/White 2 I'm getting pretty pupmed for this game, though I still have an unanswered question...
I was wondering if there was a way to get White Kyurem in Black 2. The reason being that I like Reshiram more than Zekrom, and I also like the 'technology' feel of Black better than the 'nature' feel of White. (i.e. Black City;The futuristic Opelucid City)
I already know Black City and White Forest are confirmed to appear again in Black/White 2 so I would prefer to get Black 2 over White 2. Thanks in advance!