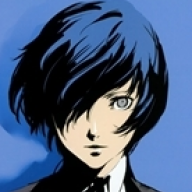 Well-Known Member
OP
Member
Joined

Apr 6, 2015
Messages

635
Trophies

0
Location
XP
Country
hi all,
I was thinking a while back, now that I have my hori d-pad "Zelda" theme replacement joy con,
if it is middle possible or even possible to somehow mod the hori d pad to become wireless like the official grey left joy con?
.
I saw a video on YouTube of someone modded his pikachu theme hori d pad and it worked, but he hasn't made a
tutorial
how to unfortunately:
nintendolife also made a video on if this can be done, he showed the insides of each shells,
tho it is possible to do if you can with some physical editing of the shell.
how can this be done?
you can swap out all or most of the parts from the left joy con and put them in the hori d pad one,
and keep the hori analog stick and the great d pad instead of the buttons.
tho, the hori d pad insides of the shell "bottom" mostly will need some modding:
remove plastic and sand down to make the parts all fit.
3) also, I wonder if you can put the top hori shell together with the bottom joy con shell and it'll all fit?
also, is this wroth the 90$/e total? for is it a total waste for money?
I've not done this mod yet, im just wondering if it is possible to achieve/do and maybe even wroth the effort?
thanx