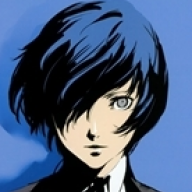 Well-Known Member
OP
Member
Joined

Apr 6, 2015
Messages

660
Trophies

0
Location
XP
Country
hi all,
i recently hacked my new wii u that i got,
all i had to do was make a NNID and get on the eshop, i had my NNA info ready to make one if needed to buy Brain age,
but since the wii u i got was used, but had no prevoius account/info on it, when i made my account/linked my new NNID to it,
i found that it had some preovius apps already downlaoded on the system, lol
and on being the brain age game, so it was free for me to get instead of paying 7 euros for it, lol
not sure why this is, maybe becuase im in europe region and in europe brain age is free on the eshop instead of 7e?

when i went to the brain age page, it said download instead of buy price: 7e.

anwys,
my point is that i saw a video on yt that said to users of wii u to get any gamor if it is on your system/accountes they want from the wii u eshop quickly
as it might be/get shutdown?

so, what i wondering is, since im already running cbhc/haxchi from brain age ds game that is on my system atm,
will closing the wii u ehsop affect my existing homebrew hack?

or if it is on your system/account, you're sfae even if nintendo decides to shutdown the wii u eshop like sony will do with PSP/PS3/PS Vita systems?