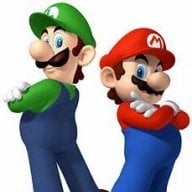 Well-Known Member
OP
Member
OK, I have been trying this for a while and i thought i would make a seperate thread.
Last night i have been using my vita to transfer vpk files from PC to Vita.
1. As, found in the
tutorials
i have downloaded a psp save and i have renamed my vpk game file to ICON.VPK and placed into the save folder of the psp game.
2. Now i refresh database on qcma icon. I have a setting called offline mode being checked in settings and my version is 3.13 while the CMA protocol selection is "latest"
3. Whwn i click on copy memory card content on vita, it would just say connecting and either would ask me to sign into psn or would just spit out an error saying"Cannto connect to pc". I have switched off windows firewall as well.
Can i know what i am missing here?