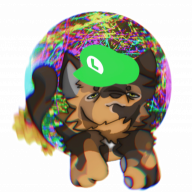 If you read this, I'm now your mother
OP
Member
Joined

Aug 8, 2018
Messages

943
Trophies

1
Location
XP
Country
Sept. 28 2021

It is in everyone's best interest to avoid buying a headset right now.

Why?:
For the last few months, there has been patent after patent from Valve and Oculus for new VR headsets. Many third party companies are joining the VR industry and are working on releasing their own headsets. Oculus connect (The Oculus equivalent of a Nintendo Direct) is coming this October where they'll almost definitely be announcing a successor to the Quest 2, Valve has been filing patent after patent for over a year now for VR headset designs, new headsets are being prepared to be launched that are meant to be direct competitors to the Oculus Quest family. A lot of things are about to happen, and the VR industry is going to have an extremely exciting rest of 2021.

When should I start looking for headsets then?
The best time logically, would be after Q4 2021 passes. There is a 90% chance that by then, there will be something better than whatever you are currently considering.


That's all!
I am simply saying to not purchase a headset right now because there is a huge amount of announcements right around the corner.



* * *

Actually, one more thing regarding Facebook for now and for the future.
If you can't stand Facebook, if you absolutely hate it- then don't buy it. Wait and buy something else, you're just going to have to pay more. But for the average person, they don't give a shit about Facebook, they just want VR. This should be respected. Do not push your own morals on somebody and not let them enjoy that just because you don't like Facebook. If you said they were bad headsets, you'd be straight up lying anyway. Don't just immediately tell people not to buy them, let them see all the requirements and information and decide for themselves if they join the side of Oculus. There are people who won't care about privacy, and people who will only be able to afford Oculus headsets. We want more people to get in to VR, we can't push people away by having them look at their first headset, and start telling them all kinds of shit about stealing privacy.




Alright
Now I'm finished.
Thanks for reading.