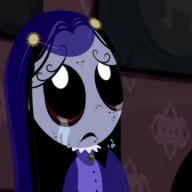 Pokemon Sprite Artist Hobbyist
OP
Member
Joined

Aug 17, 2015
Messages

1,124
Trophies

0
Location
XP
Country
Like the title stated I have finally hacked my PS3 and installed Ferrox 4.82 standard CFW (since there are some CFW out there and I'm not sure of the differences), the question is what should I put onto it? I'm looking to do these 3 main things:
Play any DVDs and Blu-rays without restriction. For some stupid reason my console would only allow certain DVDs from 2000s to play, and anything beyond that wouldn't work. (Blu-rays were still fine though.)
Decrease the likelihood of my PSN from getting banned. There's a few homebrew apps like PSNNinja or SEN Spoofer, so I'm not quite sure what's the best homebrew app/plugin to use for this.
Playing PS2 game discs. My PS3 is not BC and I'm not looking to run them through .iso files. There doesn't seem to be much information beyond the capability of running PS2 .isos from my searching.
Finally, does anyone know the significant differences between standard, cobra and dualboot CFW? Everywhere I look there seems to be a very vague answer about what these different CFWs offer (or even explaining what a CFW is itself which isn't helpful) without actually going in-depth as to what makes them any more different than the others. I'm mainly asking this one for anyone else's benefit as well.