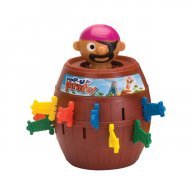 Joined

May 3, 2021
Messages

3
Trophies

0
Age

30
XP
Country
I am bravely attempting to join the PS4 Hacking community by loading Gentoo Linux on my PS4 Pro. However, I am running into trouble booting after the first successful boot. I come to the error in the image shown, and have no idea how to proceed.
I am following the popular
tutorial
by ModdedWarfare.
To begin, I have a FW 6.72 PS4 Pro, Model CUH-7016B


I have a USB-SSD with 256 GB free space, as well as a 64 GB USB stick for trialling;


I first format the SDD/USB to MBR and FAT32;


I then use BalenaEtcher to load the ps4gentoo01-2020.img.gz onto my USB-SSD/USB Stick.


I have tried numerous kernels from those on ModdedWarfare's tutorial, each with little success. However, for the example shown, I have used the kernels provided on the page: the 5.37 bzImage and initramfs.cpio.gz hosted on MEGA (from Link 3) and have proven the only kernels that allowed a single boot. I have nonetheless tested the kernels hosted here on gbatemp, as suggested by Modded Warfare.


I then connect the USB-SSD/USB Stick to the furthermost port on the right-hand side of the PS4, facing disk-drive forwards. Nothing else, at this point, is connected via USB.


On the PS4, I follow the tutorial and run Jailbreak+HEN on leeful's exploit host and then running the Linux Baikal payload from Al-Azif's exploit host
The result is the attached image.
I would point out that the PS4 afforded one single boot into Gentoo, which ceased to work following this golden moment of triumph.
Can anyone suggest what I am doing incorrectly?
Kind regards!
PS. My apologies, as a new member I cannot post links to the files I am using. All of the information about what I am using can be found from Modded Warfare's video ''(EP 13) How to Run Gentoo Linux on a PS4 (6.72 or Lower)!", available on Youtube.