Joined

Feb 2, 2008
Messages

3,434
Trophies

0
Location
Website
XP
Country
(SECRET BONUS PKMN INCLUDED)
​
HOENN RED
SHNING BLUE
GLITTERIG EMERALD
FIRE GOLD
BLACK PURL OPS
​
ULTIMATE BETA V1.0 PACH!​
Thanx to [m]Black-Ice[/m] 4 epic box art
​
THIS IS NOT LIEK UR EVERYDAY POKEMON HAX THIS IS DIFFRENT JUST WAIT N SEE ITS BE BETTAR THAN ALL THE OTHER HAXXES!!!!
UPDAETS:
RYDIAN MAEDED THE BANNER! PACH PROGRESS NOW 80%!
THANX RYDIAN!!
RYDIAN SCREENSHOTZZ
POKEFLUTE COMPLETED THE MAP OF KANTO! iT IS NOW 95% FINISHED!
SCREENSHOTS:
BY BrightNeko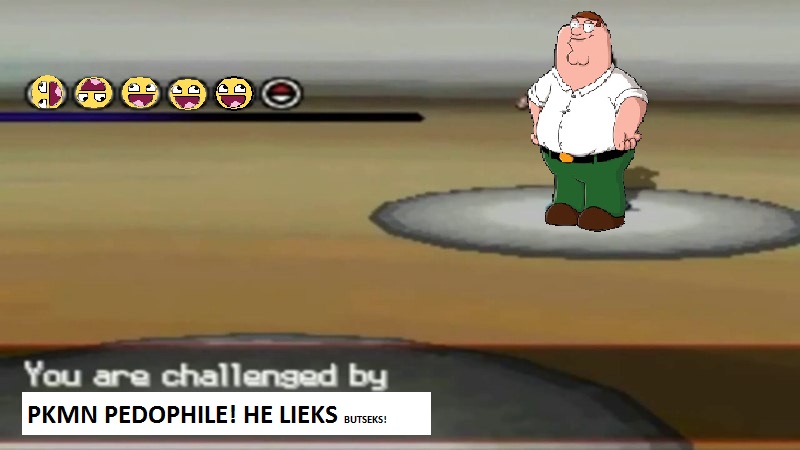 OK GUIZE WE HAV NEW SPRITE OF SECRET LEGENDARY POKEYMANZ...MEW9000!!!!!!!!!!!!!! THANX TO 325atk N SignZ
AND PHEAR ZOA
COOKED SOMETHING
OMG
NEW SPRITE
BY ALPHAMULE!!!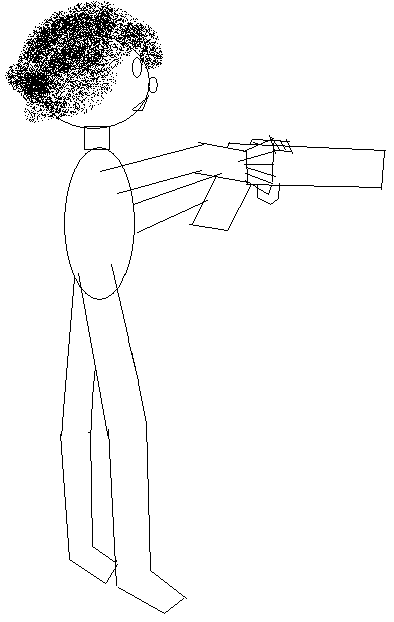 NEW UPDATED SPRITES!!!
ASH
- BY RIYAZ
MAY
- BY RIYAZ
BROCK
- BY RIYAZ
PROFESSER
- BY DARKSTRIKER
NEW POKEYMANZ
- BY LINK615
PACH PROGRESS:
9000%
RELEASE DATE:
NEXT WEEK???
LOOKING FOR SPRITE HAXXORZ N TRNZLATING HALP PLZ!!!!!

I HAZ SOME PROGRUHMS THAT CAN TRANZLATE PM ME IF YOU WANT TO HELP N ILL SEND U THE TRANSLATON TOOLS
WHEN THE PASH IS READY IM UPLOAD THE FULLY PACHED Rom
LINK TO Rom
COMING SOON ON MEGAUPLODE
BECAUSE ST00PID MODS DELETED MY FILETRIP ACCUNT

;o;
MODS R
STOOOOPID
CREDITS:
[m]Castiel[/m] - Projct Leadur / jOKer of Hax
[m]Mchief298[/m] - Queen of England
[m]Pingouin7[/m] - English to English Tranzltr
[m]Phoenix Goddess[/m] - Haxxor / Pach Leakr
[m]ShinyLatios[/m] - Haxx0r N Beta Tetser
[m]Rydian[/m] - Banner - 80% project credit / Spritez Editer
[m]Black-Ice[/m] - Boxart / King of Hax
[m]raulpica[/m] - Sprite Editor
[m]BrightNeko[/m] - Muzic Editor
[m]pokefloote[/m] - Map Edtur
[m]alphamule[/m] - Script/Map Editor
Data - Script/Map Editer
[m]324atk[/m] - Mewthreezz Idea
[m]SignZ[/m] - Creator of Mew9000 Sprite
[m]FireGrey[/m] - Programr
[m]SinHarvest24[/m] - Beta Testur
Whale - Maskot
[m]TwinRetro[/m] - Bettta Testur
[m]Flame[/m] - Beta Testr
[m]The Catboy[/m] - Beta Tesster / Queen of Hax
[m]Fear Zoa[/m] - Offishul Chef
[m]Dter ic[/m] - Muzik Editur
[m]alphamule[/m] - COD Sprite Haxxer
[m]riyaz[/m] - Crown3DS Chinpokemon Haker / Spritez Hakr
[m]Vampire Lied[/m] - Tranzlatur
[m]KazoWAR[/m] - Betta Testr Playur
[m]DarkStriker[/m] - Sprit Haxer
[m]Link615[/m] - Sprit Haxer / Betta Testr
[m]triassic911[/m] - Moral Suport
[m]Janthran[/m] - Betatest
[m]Narayan[/m] - Jax of Hax
TOOLZ N RESORCES
MICOSOFT WORD
(FOR OPENING Rom)
MS PAINT
(FOR EDITING SPRITEZ)
GOOGUL TRANLATE
(FOR TRANSLASHUNS LOL)
VALWINATOR DS
(FOR REFINING TRANZLATONS)
Use this thread to parody every stupid post you've ever seen in a Pokemon hack thread. Think of it as an outlet to vent your rage and frustration at the weekly Pokemon hacks created by Poken00bs.
This thread is dedicated to all existing Pokemon hacks on GBAtemp, as well as the hundreds of Pokemon hacks that will undoubtedly continue to flood the
NDS - ROM Hacking and Translations
subforum in years to come.
---