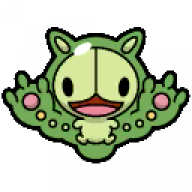 Well-Known Member
OP
Member
Joined

May 24, 2016
Messages

346
Trophies

0
XP
Country
Pokemon Gen 7 No Soft Ban Patch

Current working versions:
- USUM: v1.1
- USUM: v1.2 (Posted in this comment due to issues editing the files in the original post)
- SM: v1.2

About this patch:
When trading online in Gen 7 Pokemon games, if one of the two people trading disconnects, both players have a chance to be temporarily banned from trading, GTS, and battling online.
Attached to this thread is a zip file containing code.ips patches that disables the ban check. This means that any players banned while trading won't have any banned effects while the code patch is active.
Please note: This is only for Pokemon games while they are in-game and using online trading/battling services.
Installing the patch:

Please be sure to have enabled game patching within Luma.
The zip file has folders named according to the game's title id. Each of these folders has a code.ips patch for that game. To install this patch by itself, place the folder with your Pokemon game's title id into the "/luma/titles/" folder on your SD card. If this folder doesn't exist, create it.
If you'd like to download USUM patches from the
USUM IPS Patch thread
to use alongside this patch, you can use the "
IPS Merge Method"
listed in that thread
as this comment mentions
.
Please note: The Sun and Moon patches are different than the Ultra Sun and Ultra Moon patches - do not mix them!
Screenshots:

In the first picture, the console on the right doesn't have the patch, and has a cart with a soft banned save loaded into it.

In the second picture, the console on the left has the patch as well as the same cart and soft banned save, but it can access trading/battling features like normal.