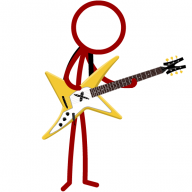 all the world needs is me
OP
Member
Joined

Apr 22, 2011
Messages

1,627
Trophies

1
Location
XP
Country
All right, so I can really be incredibly tech-impaired when it comes to retro consoles.
So, unfortunately, my GameCube's been sitting there collecting dust ever since my brother bought me it a year ago from Germany.
It's German, so it's a PAL version, and he bought me one game along with it.
Now, where I live, there are no secondhand stores, nor are there any retro game stores.
We're short on hardware stores too.
I noticed the internet has a lack of GameCube softmod guides.
So I've been reading today. All about this Xeno GC, SD Media Launcher and Max Drive Pro stuff and it all seemed very interesting.
But there's no way I can get my hands on any of that stuff either. Online shopping is not an option either, because I'm only allowed to get stuff off Ebay, Amazon and Dealextreme.
Speaking of DealExtreme, I actually did manage to find
something that caught my attention.
I'm aware the name says "for Wii", but according to the comments, it works on GameCube too.
And really, this is all I'm looking for if it allows to boot homebrew and eventually lets me play GameCube back-ups.
Great! But, how will I be able to actually load it up? I do not intend on hardmodding since I already mentioned that I can't get that stuff here.
One of the reviews of this Wiikey mentions a boot disc.
It requires a method to boot into the memory card port, be it with a modchip or a boot cd.​
​
A boot disc sounds great, especially if I can download and burn it on my own. I'm having problems finding some more info about this on the internet.​
I would really appreciate it if someone could perhaps shed some light on this for me. Thanks in advance everyone!​
If a boot disc doesn't actually exist, I think I'm gonna have to sell my Gamecube and buy a pre-modded one...​