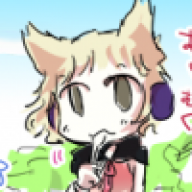 Still a Touhou Fanatic
OP
Member
Yeah, yeah, I know, it's been asked before. But at least I went through as many of the possiblities as I could find. None worked.

I currently have GEN-D3 5.50 Prome-2 installed as the CFW, as it seems to be the only thing that's letting me run games at all that are new. I've got PSNLover working(I think...). PSP2 starts up and runs just fine. However, I can't get online(this is a newly bought retail copy of the game. Already did the license crud and everything. Worked fine with the PSP unhacked.) I've tried using different firmware, but all of the other ones that supposedly work aren't even able to start the game up(GEN-D3, iirc).

So, I need help getting this working. Please and thanks in advance.